Many of us think about the fall, the first thing that comes to our mind is the beautiful changing colors of the leaves or we might think about the crispness in the air. Those things are something that many of us wait all year for and it seems as if we can't get into the autumn of the year soon enough.
For others, however, autumn is not about a pleasant time of year but rather, it is about the end of the summer. If you are somebody that loves summer and enjoys the warm weather, it is likely that you are not a happy camper when the weather starts to cool down. What is even worse is the fact that there are some indications that autumn is about to arrive, one of which is the appearance of pumpkin flavored items.
Starbucks was probably one of the first to bring about a pumpkin flavored item this year when they release the pumpkin spice latte to the public. M&Ms were not very far behind, however, because now they have released a pumpkin pie flavored M&Ms and it is on the shelves. It was actually released on the Internet back in April but now that it is on the shelves, it seems as if it is a harbinger of things to come. When we see these types of pumpkin flavored items hitting the shelves, we know that autumn can't be very far behind.
Regardless of whether you are happy about the coming of autumn or not, you may actually appreciate the flavor of pumpkin and look forward to trying it in the autumn of the year. Many people, however, are unhappy with the appearance of these M&Ms and from the look on their face, it looks like the candy is not all that happy about it either.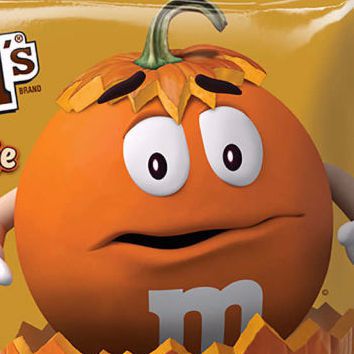 Goodbye summer, it was nice knowing you.
Be sure to share this with your friends on Facebook