Teachers have the responsibility for caring for our children when they are at school. Many of them handle it quite well but from time to time, there is somebody who goes above and beyond with what they do. That is the case with this 54-year-old kindergarten teacher from Iowa, Nancy Bleur. She loves her students and does what she can to make them happy.
One day, she noticed that Camden, a four-year-old boy in her class, was not acting like himself. She had a chat with him and he started opening up about his father. When she heard what was going on, her heart sank. She knew she had to do something quickly.
It seems that Camden's father, 34-year-old Darreld Peterson, was quite sick. The teacher realized just how bad it was and she began to worry about how it may be affecting the young boy. She decided she would give the father a call. It seems as if something had gone wrong with his kidneys and they were only functioning at 20%. He was going through dialysis treatment but he was so sick from it that Camden was frightened.
Nancy wanted to help the family but the way that she did so was completely above and beyond. She didn't offer to babysit or to run some errands for them, she did something unthinkable.
She offered him a kidney.
As it turns out, she was the perfect match so she just had to fill out some paperwork.
"I was really excited about it. I was ecstatic. I don't know what I would've done for closure if I wasn't [a match]," she says.
Camden's father was delighted with her offer and quite shocked over the kindness. She was saving his life.
"It's just amazing. There are people waiting every day for a kidney, for an organ in general. I wish there were more people like her. She's giving me a second chance at life," Darreld told ABC News.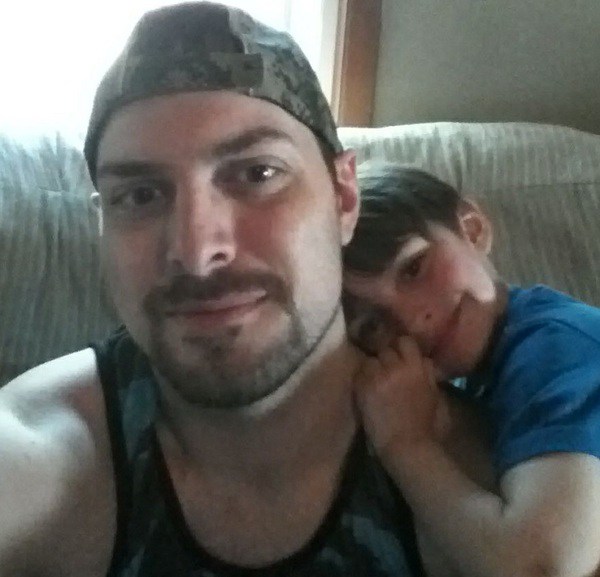 When the family found out that her kidney was the right match, they surprised her with flowers at school. Camden loves the fact that his teacher is saving his father's life.
When we look around us, we see that the world is full of kind people. When we hear these types of stories, it really makes us feel better about humanity.
Be sure to share this with your friends on Facebook