Most of us love to travel and when we have the opportunity to do so, we will take off and hit the road. For some, it's a matter of jumping in the car and driving to their destination but more and more frequently, people are flying where they need to go. It is a relatively safe way to travel and is reasonably priced at this time as well.
Although it can be enjoyable to go on vacation, there are also some problems that can occur while you are away as well. Some of them are avoidable and others just tend to go with the territory. For most people, any issues that they face are worth the struggle when it comes to the time they get to spend away. Then again, the frustrations can sometimes get to you.
One of the problems that we may face is keeping track of our luggage while we are traveling. This is especially true if you are putting it on the plane and checking it at the gate. People try almost anything you can possibly imagine to identify their luggage, including tying a ribbon around the handle or even using a luggage tag. The problem is, far too many people have the same type of suitcase and although they can be practical, it can be frustrating when you're waiting for your case to come off of the plane.
Fortunately, there is a new travel case that changes everything. It is known as Head Case and it puts a gigantic picture of your head right on your suitcase. There is no doubt about it, everybody is going to know which is your case.
Firebox is the online retailer that specializes in a number of different types of gadgets. They are now selling these stretchable covers that fit over top of your suitcase.
You can personalize the cover with an image of your choice by uploading the high quality photo to the website. It can be a photo of your face, a family member, your friend, your nemesis or it could even be a celebrity picture. The image will be printed on a double sized polyester material blended with spandex and you can only imagine where to take it from there.
You can take your best selfie and show that you are truly ready for vacation or you might want to intimidate people with a mean look, such as what you see below.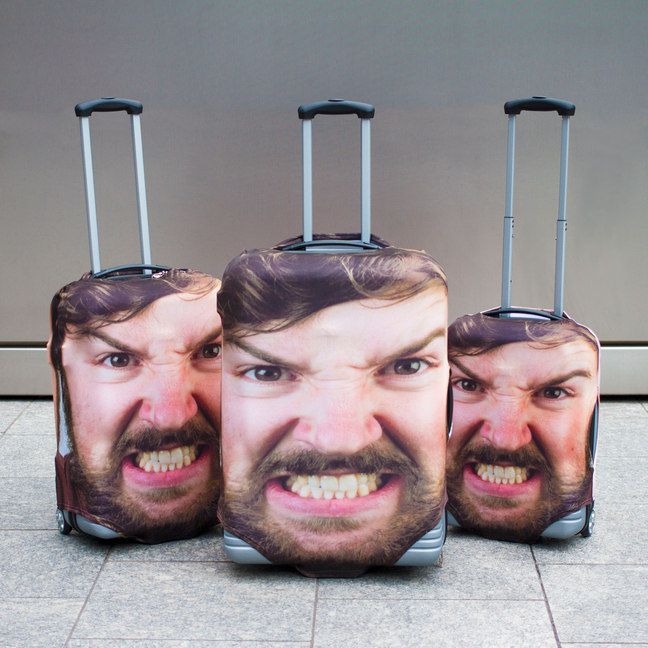 The great news is that it is not only entertaining, it also allows you to have access to the handles of the bag. Reaching for those handles, however, can look a bit strange.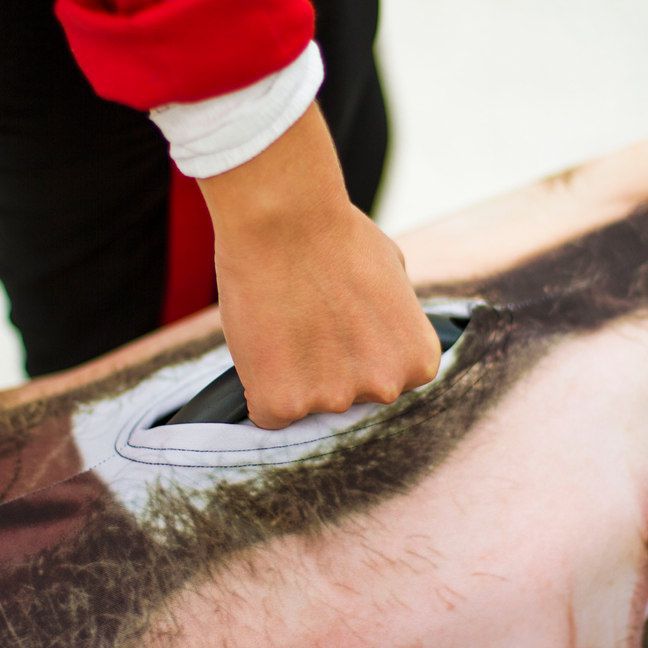 If you want to turn heads at the baggage claim you can purchase one of these cases. They range from $26 up to $39.
Be sure to share this with your friends on Facebook