If you happen to be a 'cat person', what is it that makes you that type of individual? I think that all of us would probably have our own personal reasons why cats are so popular with us as a person. Then again, there are going to be some people who love certain kinds of cats but others may not necessarily be a choice that they would make as a pet. After all, just like humans, cats are very independent and they differ in their personalities from one to another. Some cats tend to be aloof and you rarely ever see them but that isn't the case with this ginger cat, who wanted nothing more than to be adopted from the shelter.
Mayhem is a two-year-old ginger tabby that was at an animal welfare organization named Lollipop Farm. He was at the location in New York looking for a home, and it was the second time that he found himself there. He had been abandoned by his first owner and unfortunately, he wasn't the right fit for his second home. When you see what he does in order to get some attention, it will warm your heart and make you realize that he would be a good fit for almost any family.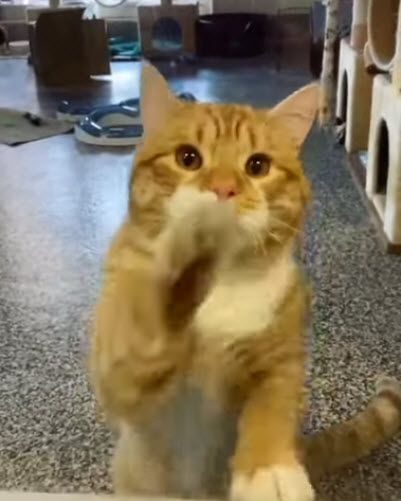 When it comes to personalities, Mayhem is full of love. He is a busy cat that would love a home that has lots of activity going on and plenty of fun to enjoy. He also has a special way of getting the attention of anybody who walks by his room.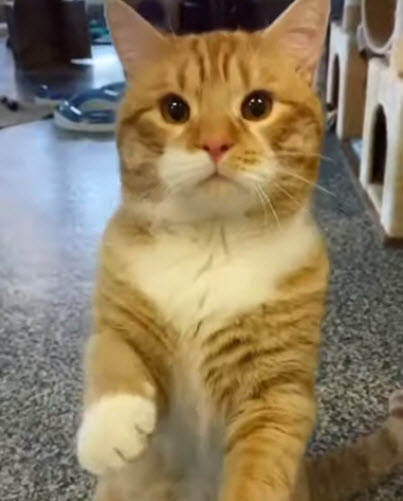 When the staff walks by, he puts his paws up against the door and almost is begging for people to come to play with him. His energy is as full as his personality, and when a feline craves that much human affection, we know that they deserve it. You can see more in this video: