There are a lot of expressions that we use in life but many of them revolve around dogs. For example, we might say "it's a dog's life" or perhaps we might say that somebody has "gone to the dogs." Many of those things are also associated with dog sleeping, such as being dog tired or let sleeping dogs lie. Obviously, dogs have a reputation for sleeping and it is one that seems to be well earned.
Not only can dogs sleep comfortably, they also have a very special part in our lives as well. From the moment that the enter into our homes, they become part of our family and from that point forward, they have a special part of our heart. It seems as if they can do no wrong, even though we recognize that they truly can.
Although throughout their lives, a dog always will be special to us, there is nothing quite like the time when they were a puppy. Those little bundles can certainly win us over quickly and bring a smile to our face, just because they are nearby. There is also something else about puppies that we quickly learn; they have the ability to sleep just about anywhere. In fact, sometimes it seems as if dogs wake up from a good night's sleep, just so they can prepare for their next nap. It is amazing, and perhaps something that we envy because of our inability to sleep well.
If you are somebody that loves dogs, you are going to adore these precious pictures. It shows that dogs have a unique ability and when they are puppies, they just seem to be able to sleep in any location.
1. We try to imagine that he was smelling something nice.
2. Is this even possible?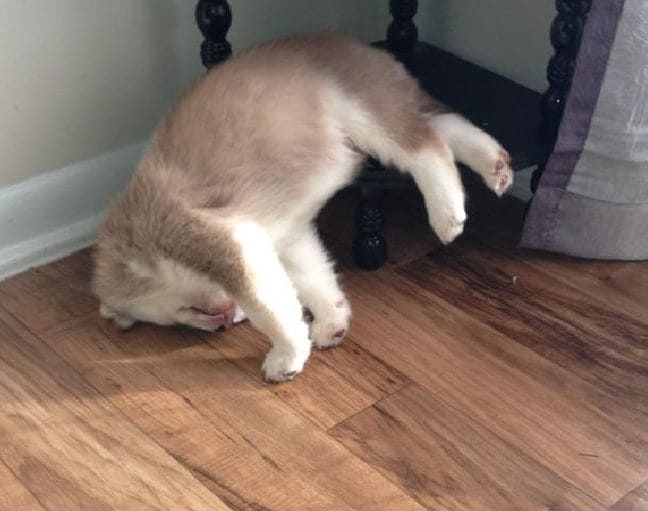 3. I know exactly how he feels
4. Isn't that hard on the nose?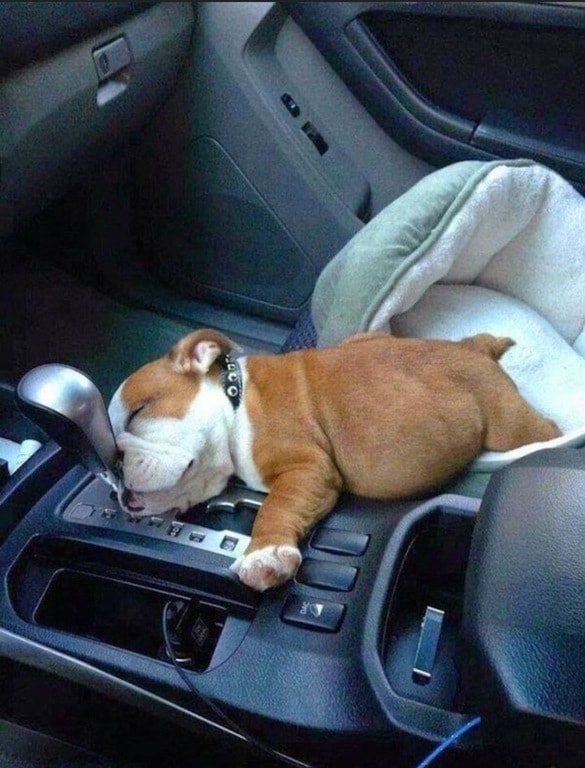 5. Sometimes your apartment is just too cold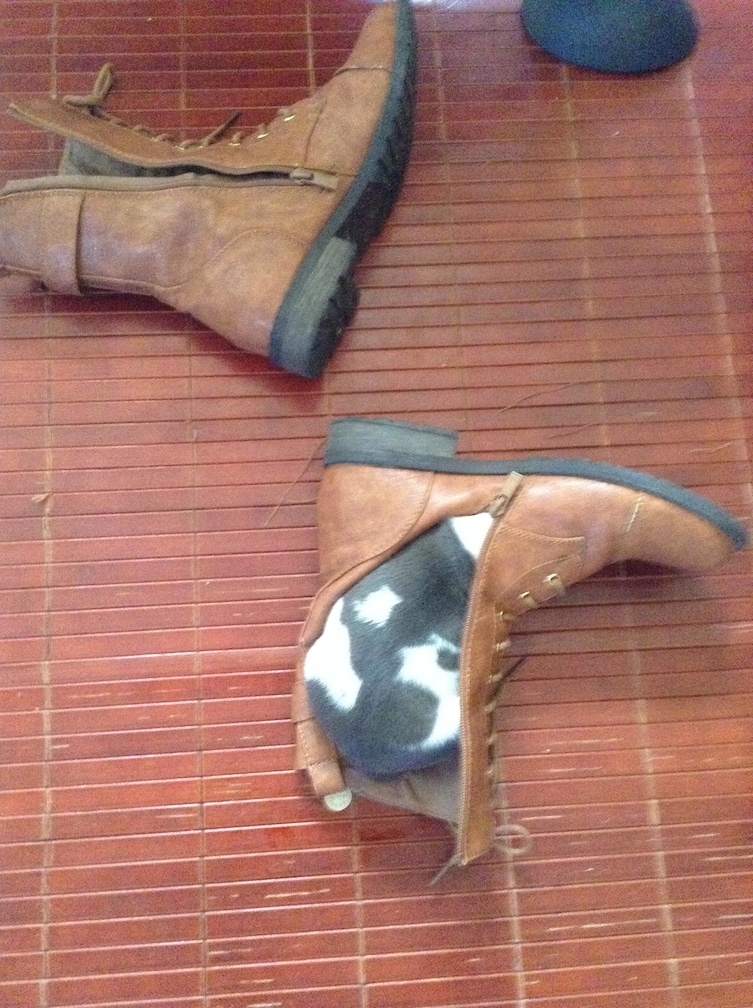 6. Taking the ultimate nap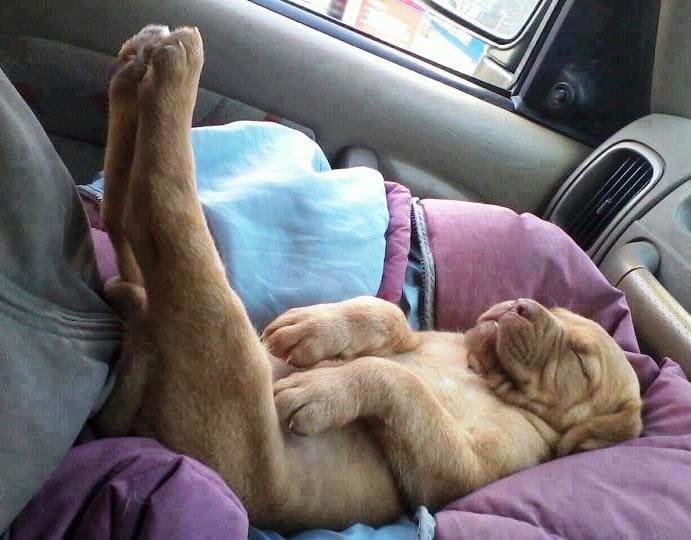 7. Napping with the piggies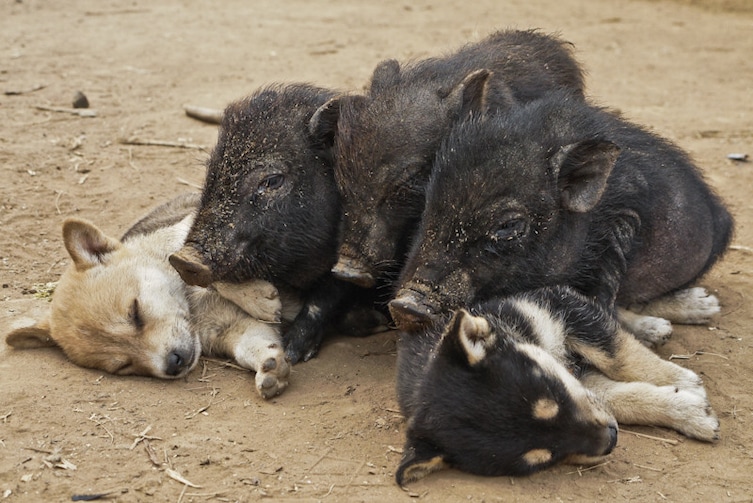 8. The shopping cart snooze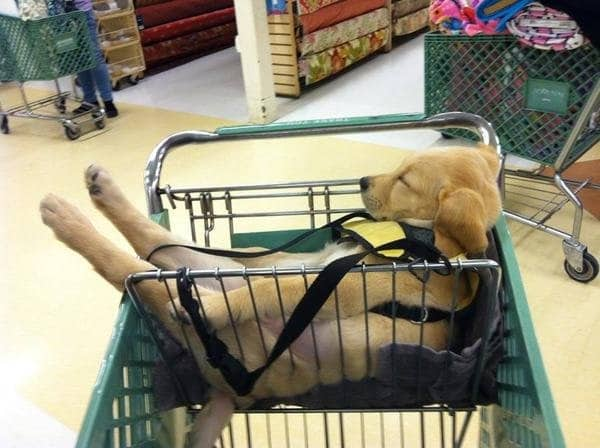 Be sure to share this with your friends on Facebook