There is nothing quite as nice as going outside and getting some fresh air. One of the best ways to do so is to go on a hike. It doesn't matter what time of the year it is, the fresh air is invigorating and being out in nature can help to pull you back to reality again. It's a fantastic way to get away from it all and to enjoy some quality time, especially if you go with someone you care about. It can be an old friend, a family member or even someone you work with. As long as you are having a good time and share that bonding moment, it's a great experience.
Scott Brown decided to go out in the snow and take a nice hike in Washington state. There was a popular waterfall in the area so he took his wife and the two of them hit the trail. They were out on their hike whenever they spotted something that was rather unusual. At the trailhead, a large, black, fluffy dog was standing there just kind of lingering. It almost appeared as if he was just hanging out, waiting to see what was going to happen next.
Brown joked with his wife that he thought it was a bear but they decided to go on their hike and to just let the moment pass. They were quite surprised, however, when they found out that their little encounter with the dog would not be the last. As a matter of fact, this dog was about to follow them on their adventures and he would love every single step of the way. Let's take a look in on this hike and see what they discovered when they decided to look into the situation a little further.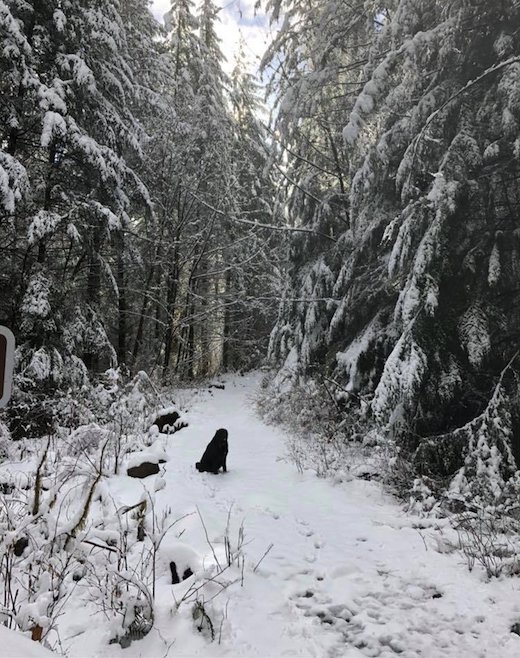 It was a 7-mile hike to the popular waterfall in Washington state. Brown and his wife started on the hike and it was quite a fantastic idea. Of course, it wasn't only a good idea to this couple, the dog decided that it was a good idea as well. He decided that he would walk along with the humans and serve as a guide for them along the way.
Something that Brown noticed about this dog is that he wasn't afraid to dig in and take point. He would be out in front of them a few feet or sometimes practically out of sight but he always seemed to be blazing the trail. Brown even thought that the dog seemed to be somewhat understanding of the fact that they were lagging behind and enjoying the hike, just as much as the destination. When they would stop to take a picture or check something out, the dog would simply sit and wait until it was time to continue again.
It was after they reached the waterfall that Brown took a few photos with their new dog companion.
About that time, he decided that it was a good idea to know a little bit about his friendly dog companion. After all, they were now bonding on a unique level. He was wondering, where did the dog come from and was he lost?
That is when Brown took note of the ID tag that was hanging around the dog's neck. When he read it, he realized that there was no need to worry.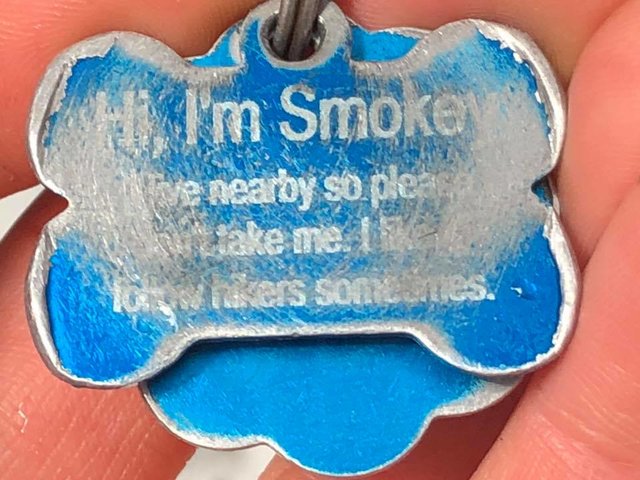 The tag read, "Hi, I'm Smokey. I live nearby so please don't take me. I like to follow hikers sometimes."
On the reverse, it gave them even more reassurance.
"Don't worry, I'll go home when I get tired. My people love me a lot. Thanks for being nice!"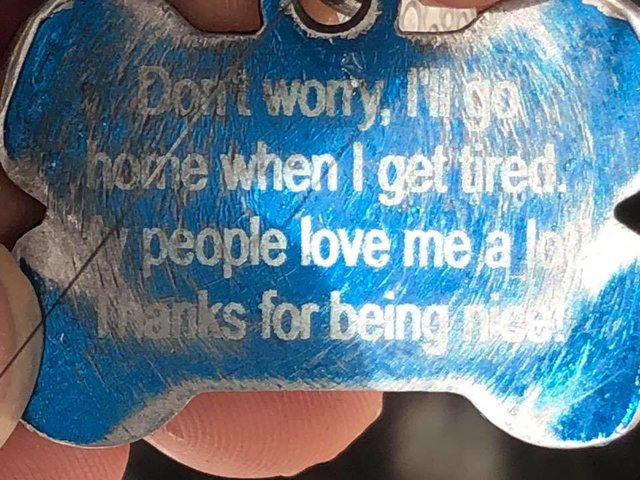 It turned out, Brown and his wife had made a new friend and they were truly fortunate that they had this companion along with them. It made for a very nice day and they were happy that this dog chose them as his traveling companions.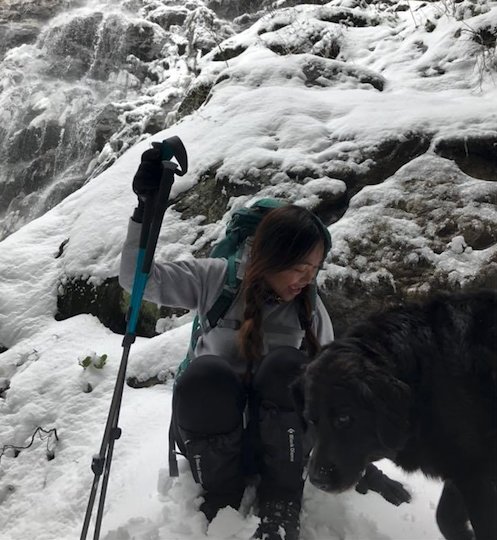 After they made a stop at the falls, this couple, who was now a couple +1, all walked back to the trailhead together. As was the case when they started out, Smokey was leading the way.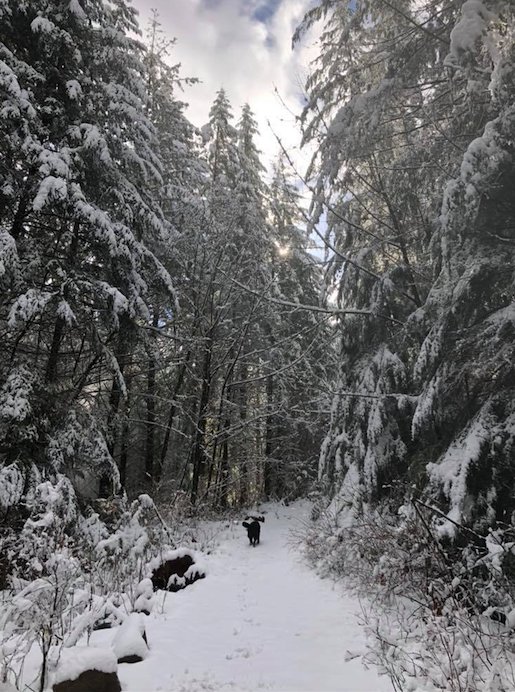 It wasn't long before they reached the trailhead parking lot where they had met their canine companion. Apparently, Smokey lived nearby and it really is a nice area for any dog that loves to hike as much as he does.
After it was all over, Smokey hung out with them just a little while longer and then walked back into his own neighborhood, completely casual about the entire process. When he reached the corner, he turned around and barked one time before heading back home.
This is an incredible story. Be sure your friends know about it. Share this page on Facebook today.
H/T: The DODO