One of the types of videos that many of us have become accustomed to seeing is a reunion video. It may take on many different forms, including veterans coming home and surprising their family or people coming home and surprising their pets. This reunion video is a little bit different but one thing is guaranteed, when you see it for yourself, you are going to be touched to the heart. You may even want to grab your tissues now before you start watching it.
It is the moment that a man from Georgia found a dog that was lost three years previously. The 62-year-old man, Giorgi Bereziani had been separated from his beloved dog, Jorge and he was in absolute emotional agony over it. He continued to look by putting up flyers but he did not have any luck. Most people would tell you to give up once a dog has not been found for years but he got some news that changed his world.
An opera house worker who had seen one of the flyers also saw a dog laying outside on the street in Tbilisi. He called Giorgi to given the news and to say that he thought the dog matched the description. Fortunately, somebody was shooting a video as he approached the dog.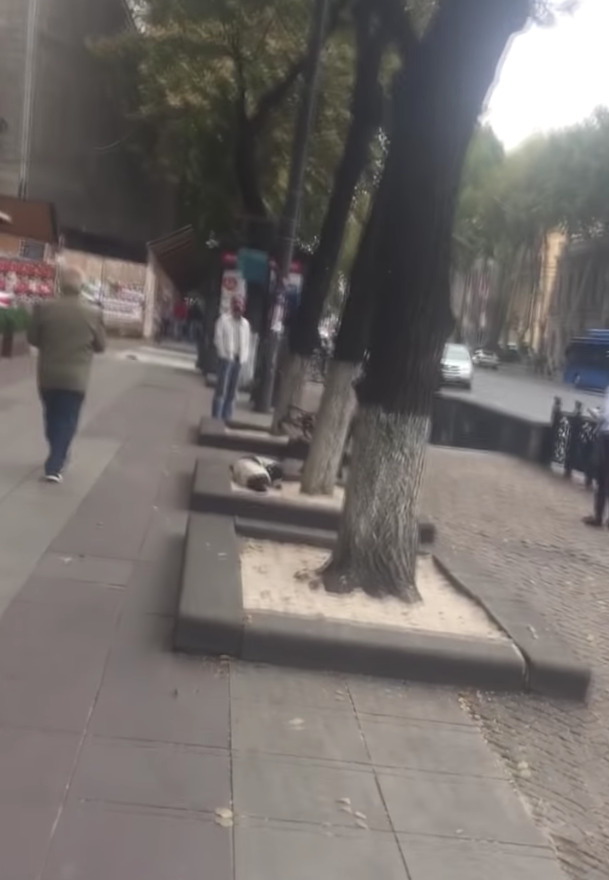 "It looks so much like him, can you see him?" He asks.
When he gets a little closer, he suddenly realizes that it is his long lost dog, Jorge. What are the chances in this happening after all this time?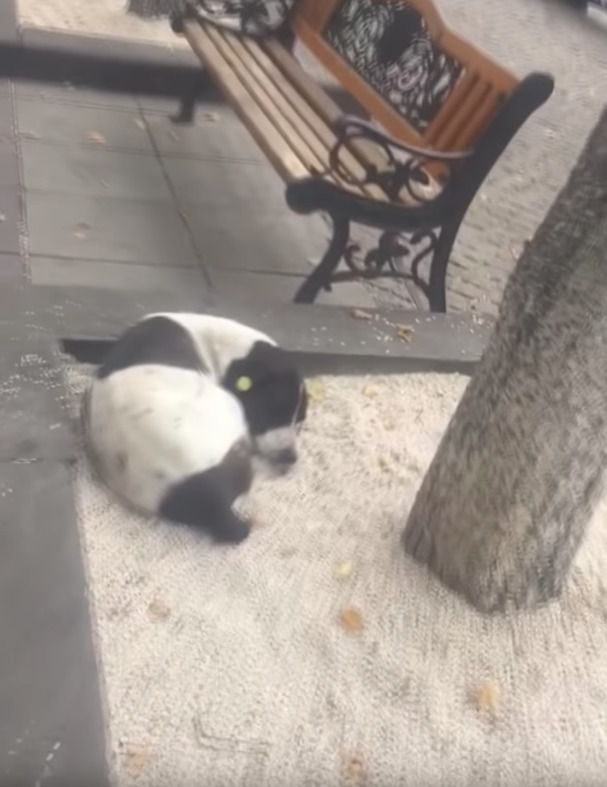 Giorgi starts to call for the dog long before he reaches the tree. He says: "Can you see him? Here. At the base of the tree. Jorge? Jorge it is you!"
When the dog turns around, he instantly recognizes his owner and even though it has been three years, there is no doubt in his mind. His excitement is overwhelming.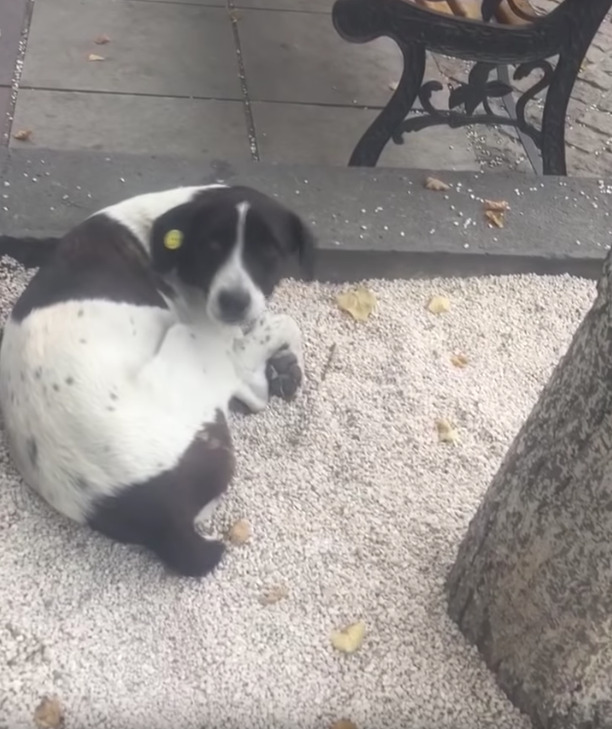 Giorgi is heard in the video saying: "Aww sweet boy, how are you boy. What is it? What do you want? Sweet boy."
The dog is not able to contain his excitement and is overwhelmed. He begins whining and barking and it is absolutely beautiful to witness.
Perhaps you notice that there is a yellow tag on the dog's ear. This means that he is a stray but local authorities vaccinated him and declared him safe to be around. Although it would be nice if the dogs had a shelter where they could stay if they were lost, and perhaps even get adopted, this is a measure that at least keeps everyone safe.
The video continues with him explaining to the shopkeeper: "He's been lost for three years!" he is then overcome with emotion.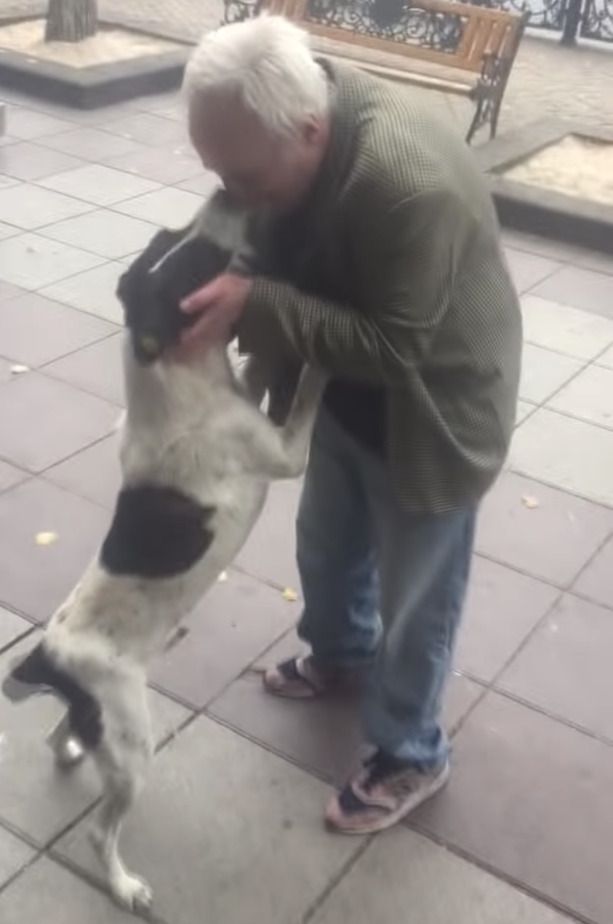 He asked for a picture of them to be taken as they share an embrace. This is one of those stories that just warms your heart. You can see it all in this touching video: