Have you ever been in a situation where your very existence is insulting to someone else? A young woman who works at a Burger King in the midwest recently took to TikTok to share an outrageous experience that happened to her at work. The young lady's name is Lala, and she's a mother of one child. She's Sudanese, she says, and is a biochemistry student. In the clip she posted, she said that a woman came into the Burger King and complained because her husband was distracted by Lala's uniform. Note that Lala was wearing the official Burger King uniform shirt, a cap, and black jeans.
It's likely that the woman's husband is someone who's just easily distracted by a beautiful woman. I had my wife watch the video with me and give her opinion because I don't think it's appropriate for me to make comments about women's looks. However, my wife said that I can freely use her opinion and her opinion is that Lala is very attractive and the husband probably liked her booty. Now, that's my wife saying it and not me, OK? Clearly, Lala has done nothing wrong here and the husband and his wife are the problems. Lala showed a full view of her entire uniform and it's just a uniform.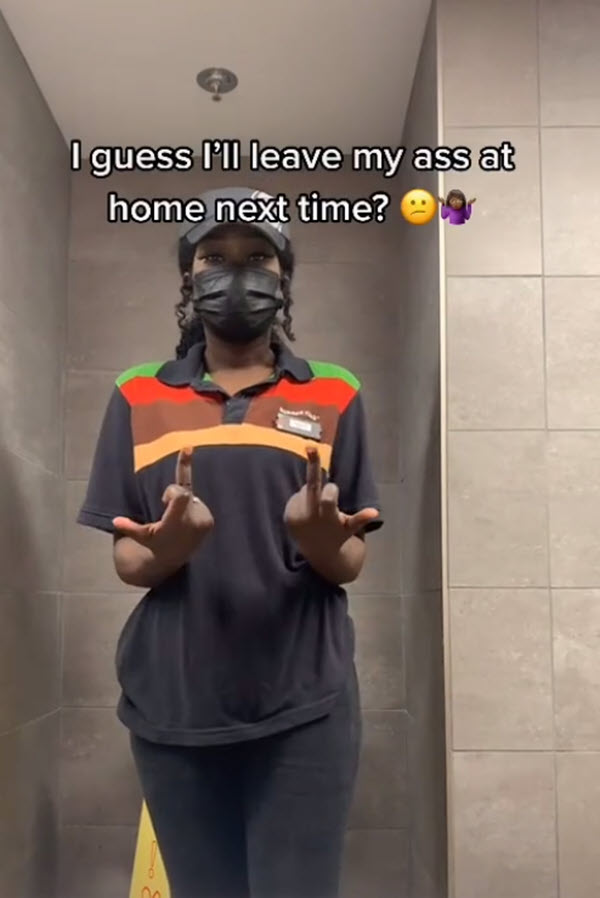 The shirt is a Burger King polo shirt and the company's branded cap, along with jeans that aren't too tight. Just regular jeans. Lala quipped, "I guess I'll just leave my a** at home next time." That should do it. The post has been liked by nearly four million TikTok users. It also has 44.7K comments and more than 25K reshares. It struck a nerve, and many commenters suggested that the woman express her frustration to her husband with the straying eyes, not the young woman who is trying to do her job.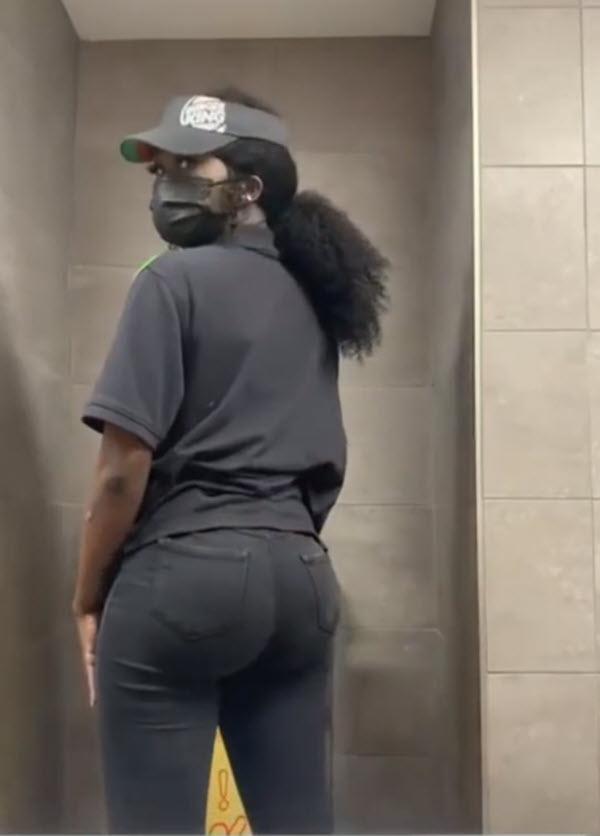 Watch the video below.