There's nothing like playing a good joke on somebody, especially when everybody gets a laugh out of it. That is what comedian Jimmy Fallon set out to do when he teamed up with Paul McCartney. They decided they would surprise some unsuspecting visitors who were touring 30 Rockefeller Center. When you see the reaction on their faces, you can't help but smile along because they are getting the ultimate surprise of a lifetime. It was featured on The Tonight Show Starring Jimmy Fallon, and it is awesome.
It started out with Fallon and McCartney sitting in the lobby just outside of the elevators in the building. It seemed as if they were just two normal people and the visitors were taking a ride in the elevator. The thing is, when the elevator doors open, they would see Fallon and McCartney sitting in easy chairs wearing velvet robes. They would also see them, at times, playing a game of ping-pong or performing magic.
The funny thing is, McCartney was so instantly recognizable. In fact, one of his fans even said "No Way!" And McCartney Replied, "Oh Yeah Way!"
Each group of individuals who were in the elevator had a different type of reaction. One woman even walked straight toward the couple, covering her mouth before the elevator operator stopped her from doing it. It would be difficult to contain your excitement.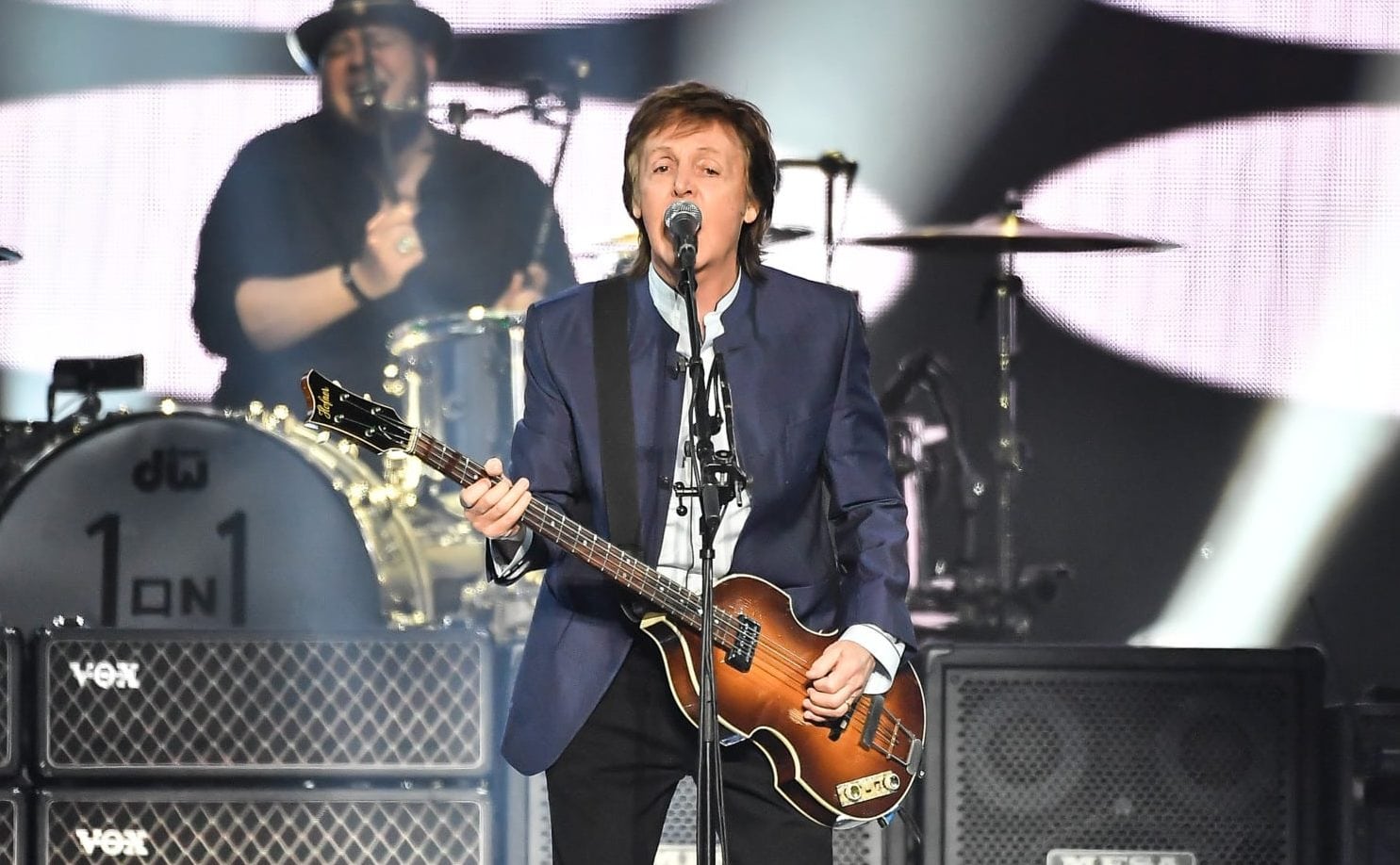 Another group sees them performing a magic trick. Fallon holds a blanket and McCartney is standing behind it when it drops. One fan said "I thought when I was little I was going to marry Paul McCartney. So that's the closest I ever got, and I am thrilled"
You never know who you might run into inside 30 Rock! pic.twitter.com/Crrt1HDJYx

— Fallon Tonight (@FallonTonight) September 7, 2018
Fallon added a little bit by ending the segment with them singing Drive My Car together when waiting to surprise another group. When the doors open and the elevator is empty, they hop on and give each other and a nudge.
? #FridayFeeling ?

Catch up on #McCartneyOnFallon: https://t.co/6LfcOFsW1x pic.twitter.com/aSMMyl7Gnm

— Fallon Tonight (@FallonTonight) September 7, 2018
McCartney decided to stop by for a visit to celebrate the release of Egypt Station, his 17th solo album. Here is one of the new songs:
Fans have the opportunity to see the playful side of McCartney. He told BBC that he loves modern music, unlike many people his age who cling to the past. He even worked with Kane West on the single, four five Seconds, which also features Rihanna.
"I listen to people, and I think there's a lot of good stuff going on, myself," he said. "But no, a lot of people my generation will say, 'Oh, music's not as good as it used to be.' But I always say, 'No, that's what our parents said.'"