There are many different types of teachers in this world. Some of them are teachers because they want to collect a paycheck and perhaps they enjoy having the summer off. Others, however, seem destined to be teachers because they love students and they want to be able to shape young minds. These are the teachers that can really make a difference in a child's life and sometimes, they can even touch the entire class with the special way that they handle every situation. That is the case with Brent Walker, and he went above and beyond when it comes to taking care of the kids.
Brent is a math teacher for fifth-grade students at an elementary school in Tampa, Florida. He is one of those teachers that is well known for taking care of the kids and he even goes out of his way to make sure that they are happy with the way that he teaches. Last year, however, he came up with an idea that was going to make a difference for each of every student in his class. In fact, it would make a difference for all fifth-grade students in that school.
Like many of us, Brent spent some time at a local Walmart during the Easter holidays. He wanted to do something special for students, so he was going to pick up enough eggs to do an egg hunt for the 20 children in his classroom. As he walked into the store, however, he saw a display that made him stop in his tracks. It was the Easter baskets that were lining the shelves of Walmart. He just couldn't get over how beautiful they were and how they were so full of chocolate, toys, and candies that he knew it would be the perfect gift for his students.
How would a fifth-grade teacher be able to afford such an extravagant gift? Brent didn't give up.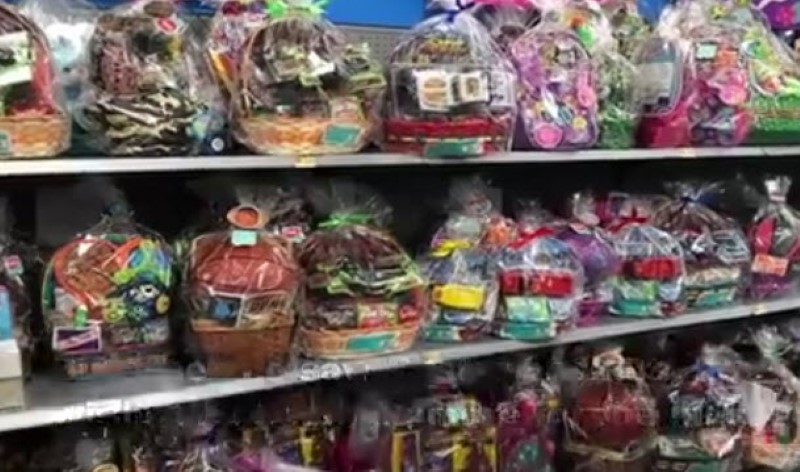 Rather than just allowing the moment to pass, he went to Facebook and decided he was going to put it out there for all of his friends to see. What he was actually looking for was sponsors and he wanted to ensure that he had enough to buy these baskets for each kid in this classroom. As a matter of fact, it wasn't just his own classroom but he wanted to make sure that no students were left out. He wanted all three fifth-grade classes to receive the special gift. That's 63 kids!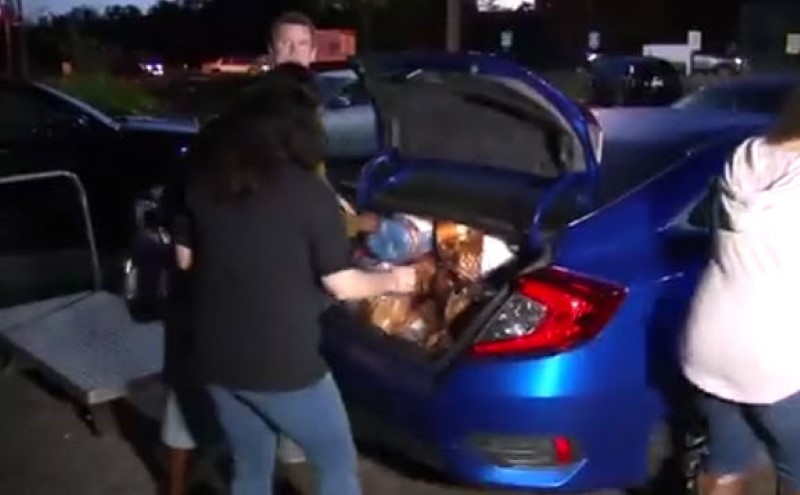 It didn't take long before the word began to spread that something good was going on in this community. At first, he made enough to purchase for his own classroom but as the viral nature of Facebook took over, he ended up with so much money that he could afford to buy a basket for every kid in the fifth grade.
We can only imagine how happy he was when he was bringing these baskets as gifts for the children. He even had to enlist some help to ensure that everything went as smoothly as possible.
Here you can see him spreading a little bit of happiness around the classroom. It really is nice to see a teacher take such a personal interest in the students and he certainly has that gift.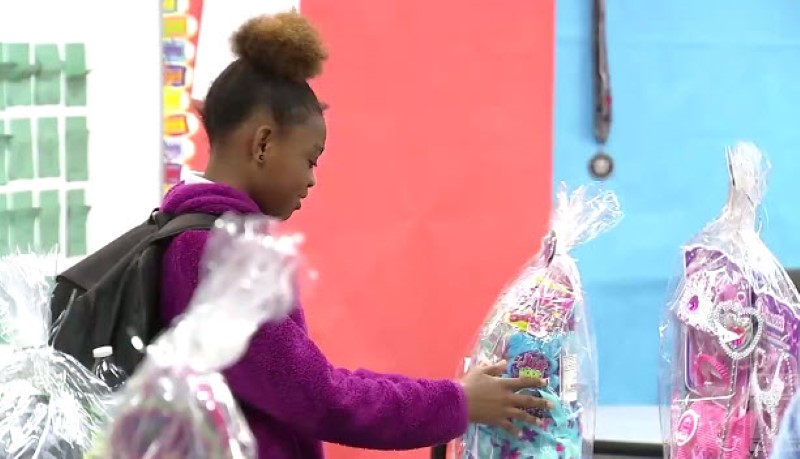 It isn't only the generosity of this teacher that needs to be considered. The entire community pulled together to ensure that every student in the fifth grade was able to get their own Easter basket. Some people may be wondering if something like this was worth it. Just take a look at the kids faces and you will see that their smile really speaks volumes.
This little girl was quite happy to receive her basket. In fact, you can tell that she is in just a little bit of shock over the fact that a fifth-grade teacher would perform such a nice gesture.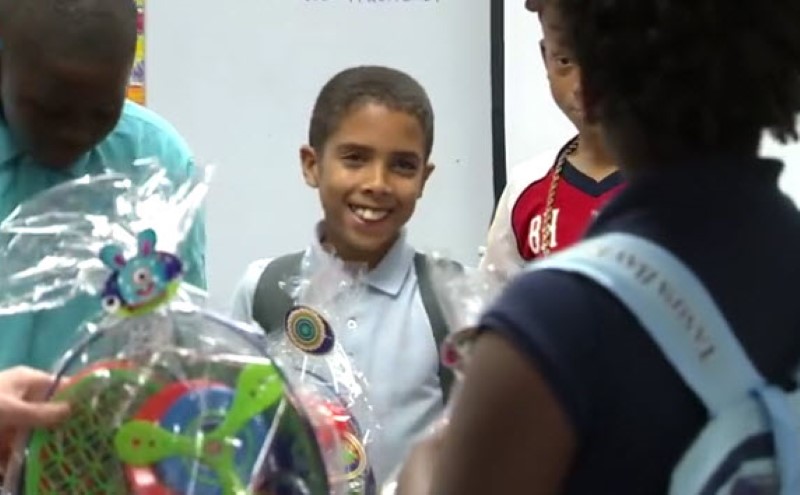 Even this little boy is happy to get his basket. It was a day of lots of smiles and we can only hope that they went home and shared some of the candy with their family.
Teachers are always going to have an influence on the students in their classroom; some good and some bad. It's obvious that this teacher is willing to go above and beyond and he is someone that will be remembered with smiles for many years to come.
Facebook video may take a moment to load:
What this teacher did was incredible. Be sure your friends know about it on Facebook.