It can be difficult to have children but sometimes, parents go through things that other parents would consider unimaginable. That is the case with this couple who have a young daughter named Sophie. She started not feeling well, and the mother thought it was allergies but now the young girl is in the hospital and fighting for her life.
They went in for a visit to the doctor, as many parents would do, and then a follow-up that really didn't yield any results. The doctor did diagnose Sophie with asthma and they decided to take her for allergy testing. That is when the unthinkable happened, and Sophie stopped breathing. Shelby, the mother, followed the ambulance with the rest of the family to the hospital.
When they arrived at the hospital, some additional testing was done and that is when they discovered something that made the family's heard drop. It was a mass in Sophie's chest that was about the size of a softball. The diagnosis was T-cell lymphoma, a nightmare for any parent.
Sophie fought hard during her chemotherapy treatments that lasted for months. Through it all, the cancer still spread throughout her body.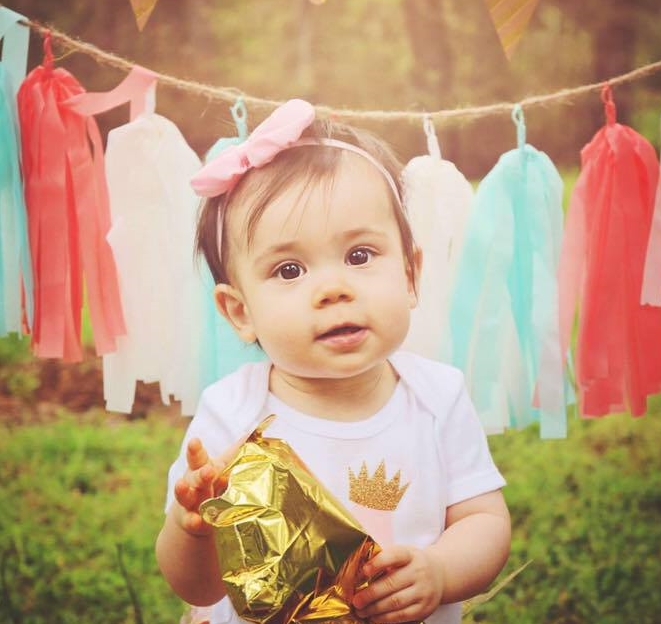 The chemotherapy has affected Sophie in a number of ways. It has also weakened her body significantly, yet they are trying to prepare her for a stem cell transplant.
Like many parents in a similar situation, Shelby sometimes forgets to manage her own, personal care. She just has so much of her focus on Sophie. She has set up a Facebook page, Sophie the Brave, to inform family and friends about what is taking place inside the hospital.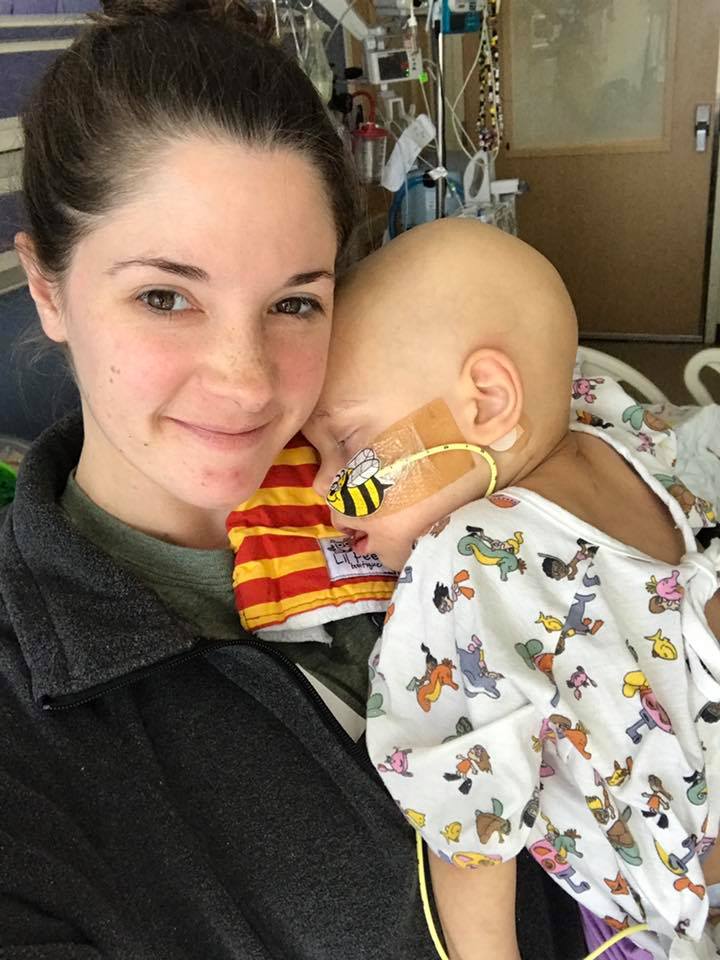 One particular post went viral and mothers who have sick children would certainly appreciate what she had to say about the nurses.
"I see you. I sit on this couch all day long and I see you. You try so hard to be unnoticed by me and my child. I see your face drop a little when she sees you and cries. You try so many ways to ease her fears and win her over. I see you hesitate to stick her or pull Band-Aids off. You say 'No owies' and 'I'm sorry' more times in one day than most people say 'thank you.'"
She said that she watches the nurses bringing supplies and medicine to one child while a phone is ringing in another room. She also sees them helping with the milestone necklaces by sorting beads.
"I see all of those rubber bracelets on your arms and wrapped around your stethoscope, each one for a child that you've cared for and loved … I see you stroke her little bald head and tuck her covers around her tightly. I see you holding the crying mom that got bad news. I see you trying to chart on the computer while holding the baby whose mom can't-or won't be at the hospital with her."
She gives a lot of credit to the nurses who come to visit her daughter, even though she isn't on their list of patients. She knows that they sit with parents and that the list of things to do is continually growing.
"I see you with that Nerf gun hiding from the kid around the corner. I see you hold tiny hands, change dirty sheets, translate medical talk for parents and wipe your eyes coming out of a particularly hard room. I see you put on gloves, masks and a gown then pause before you hang en IV bag of poison chemo for my kid."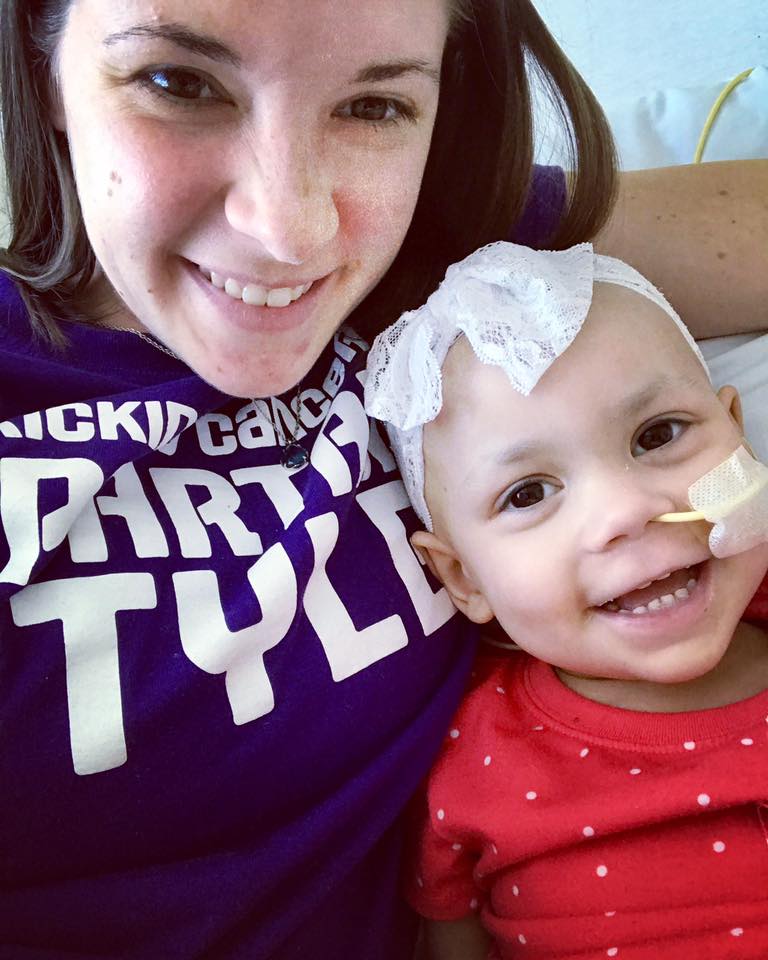 There is no way that she could ever fully express how she feels about the nurses and the appreciation that she has for them. They've done much for her daughter Sophie during her stay.
"You are Jesus to us every single day. Our children wouldn't get what they need without you. Moms like me wouldn't feel sane or heard without you. You save our babies and we couldn't do this without you."
Shelby's post has gone viral, being shared tens of thousands of times and receiving countless reactions. Nurses are especially touched by her heartfelt words and the outpouring of emotion for their profession.
Pediatric nurses have more than sick patients, they have tiny patients who are in a very difficult position when they should be able to just be little kids. The have a very difficult job to do.
Those nurses not only care about their patients, they look out for other members of the family as well. She has felt that love in many ways.
"You put aside what's happening in your life for 12 hours straight to care for very sick and something's dying children. You go into each room with a smile no matter what's happening in there. You see Sophie's name on the schedule and come to check on us even when she isn't your patient. You call the doctor, blood bank and pharmacy as many times as necessary to get my child what she needs in a timely manner. You check on me as often as you check on her. You sit and listen to me ramble for 10 minutes even though your phone is buzzing and your to do list is a mile long."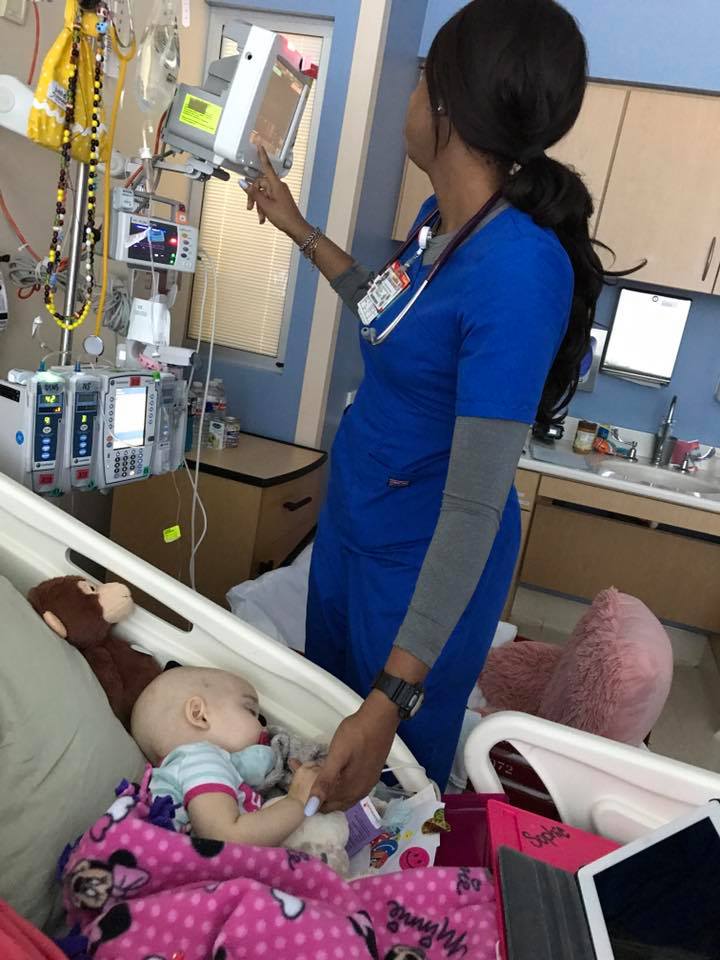 These medical professionals are absolutely amazing and they play such an important role in the lives of sick children and their families.