There are many moments that may define our lives in a very special way. Perhaps one of the most noteworthy moments is when we hold a precious little baby in our arms. There's just something about the innocence of the baby that warms our heart and when we hold them, it makes us feel comfortable from the inside out. They are incredible little people and when they are part of our family, it is even more special to hold them.
Newborns are adorable and I don't think that there is anybody who would deny that fact. From the top of their heads to the tips of their little toes, there is something cute to admire and sometimes, you can spend hours just staring at their fingers, toes and cute little eyes. Before you know it, you are completely overwhelmed with the emotion of being with such a tiny human being and it is proof that true love in this life does exist.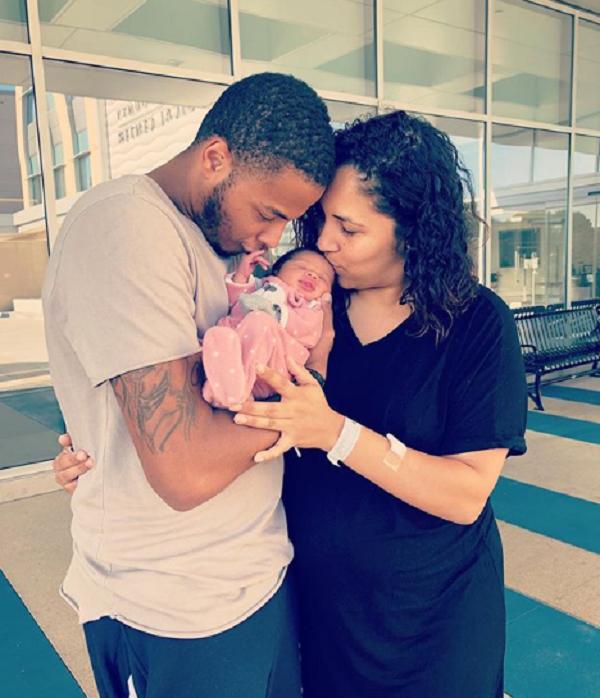 Bree Miller of Reseda, California had given birth to her first child, a daughter named Marley Rae. The baby came home from the hospital and was ready to meet other members of the family. The mother was ready to capture the sweet moments but she had no idea what she was going to see.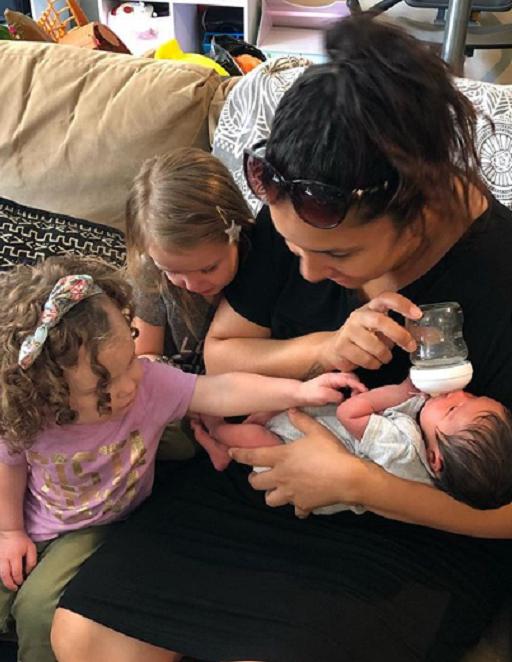 Two of the new cousins were paying a visit to the home and they wanted to see the new baby. As the mother began feeding the baby, the two little girls were paying close attention. They would reach out to touch her hair and they couldn't wait to hold the baby on their own.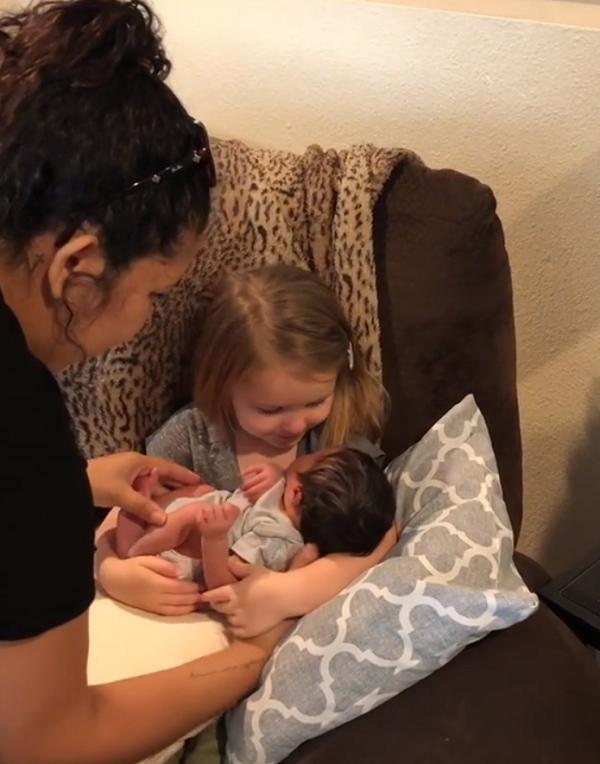 When Bree placed the little baby into Tiffany's arms, the little girl was suddenly overwhelmed with emotions. Her eyes misted up with tears as she gazed into the face of the newborn baby. Within a few seconds, she started shedding tears and it is a beautiful thing to see.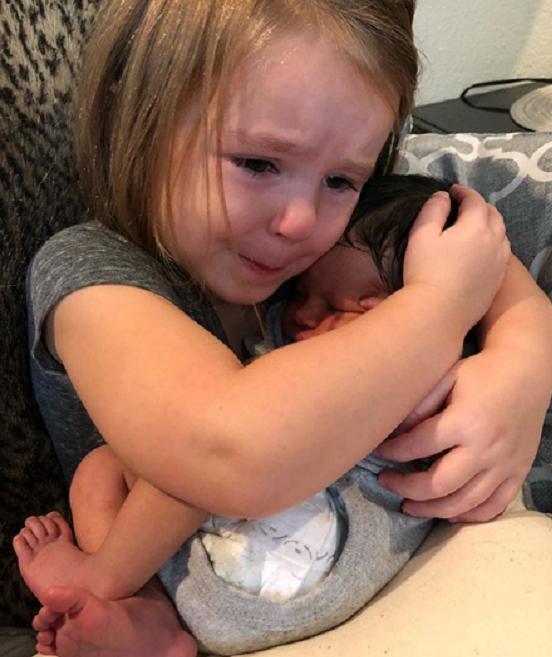 If you've ever felt such a surge of emotion when you were holding a child, you will recognize the feelings that she had for yourself. It seems as if she is a natural caregiver and she certainly has a very caring heart. She is going to be the best cousin that any child could ever hope for.
It wasn't long before the adults in the room saw how emotional she had become and the pictures and videos are absolutely touching.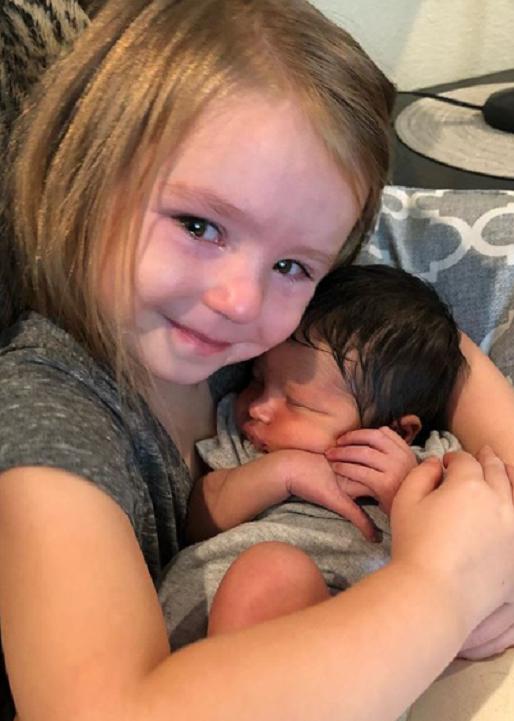 "What do you love about her?" Bree asks Tiffany from off-camera. After a pause, the little girl whispers simply, "I love everything about her."
I'm not crying… You're crying.
Bree uploaded the video and pictures of this special moment Instagram and it went viral. The caption read: "WARNING: you may tear up… this is what happens When you meet your new baby cousin for the first time and your emotions get the best of you!" Bree wrote, and she wasn't kidding! Have some tissues handy for this one, folks."
You can see the two videos right here but be warned, they are going to bring a tear to your eye: