There are a few moments in our life that are going to make an impact on us that can last for a lifetime. We might think about the birth of our first child or perhaps our wedding day but there is another event that can also have a significant impact. It's the first time we meet a close relative, perhaps a cousin. For many of us, a cousin is our first best friend and perhaps that is why this video is making such an impact on those who are seeing it. It shows a little girl holding her tiny new cousin for the very first time.
I don't think any of us would argue the fact that newborns are incredibly adorable. It doesn't matter if we are looking at their hair, their tiny ears or their little toes, it is going to put a big smile on our face and warm our hearts from the inside out. Perhaps it is the purity of the little human being that is in front of us but all of us have felt it at some time or another. If you have any doubts, then this video is going to erase them very quickly.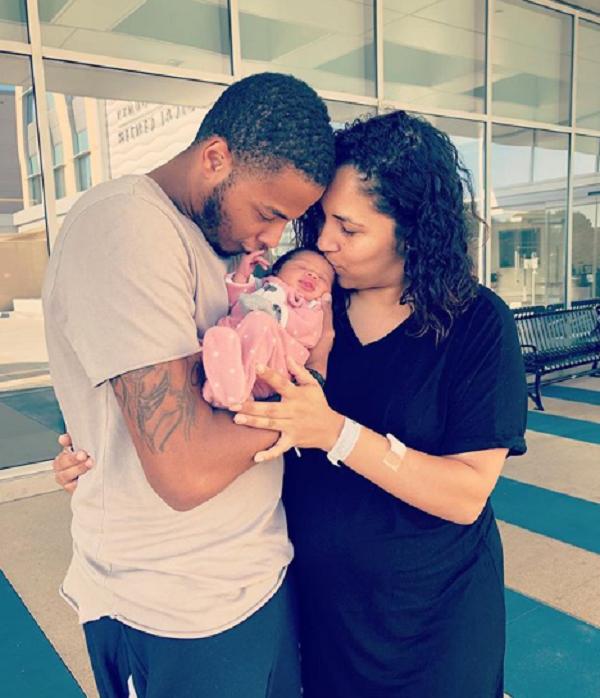 It happened when Bree Miller of Reseda, California gave birth to Marley Rae, her first child. She took the baby to meet some of the family members and she was ready to capture the moment on camera. Little did she know that she would capture something that went viral.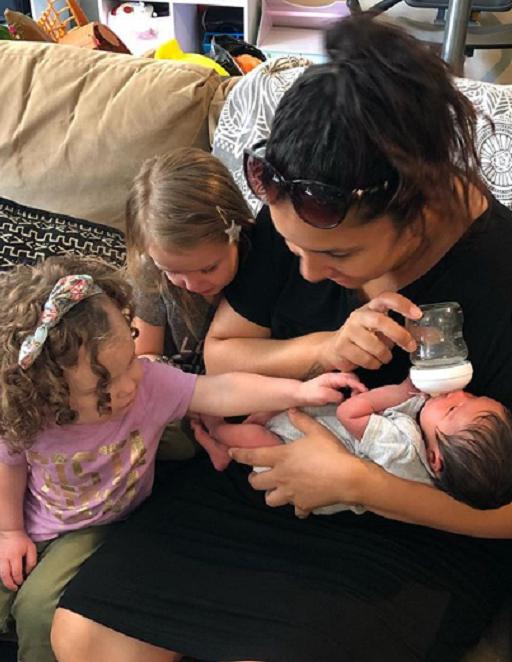 The little cousins just happened to be paying a visit on that day and they wanted to meet a little Marley. Bree was holding and feeding the baby and the two little girls, her cousins, were very attentive. They would reach out and touch her soft hair and they just couldn't wait to hold her.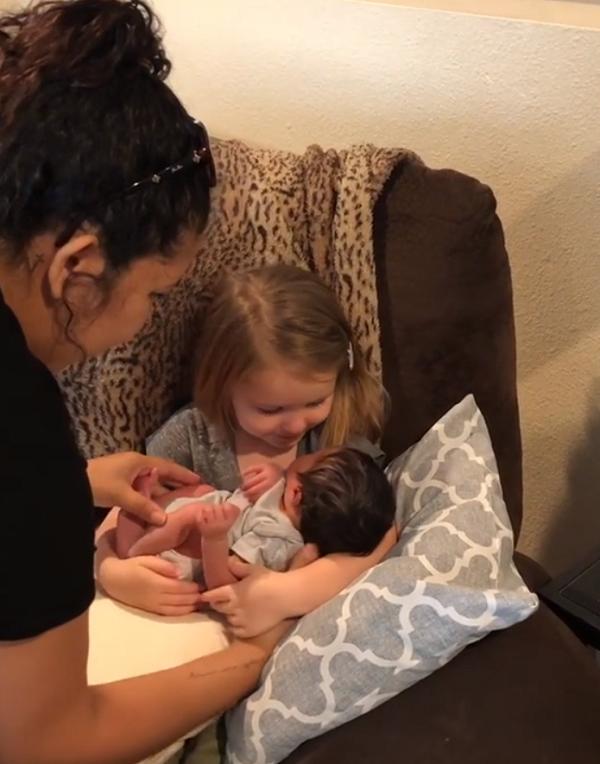 Bree then gave little Marlee to Tiffany, her cousin and you could tell immediately that Tiffany was overwhelmed with emotion. Her eyes started tearing up as she looked at the newborn in her arms and held her close. Before a few seconds had passed, she was shedding tears.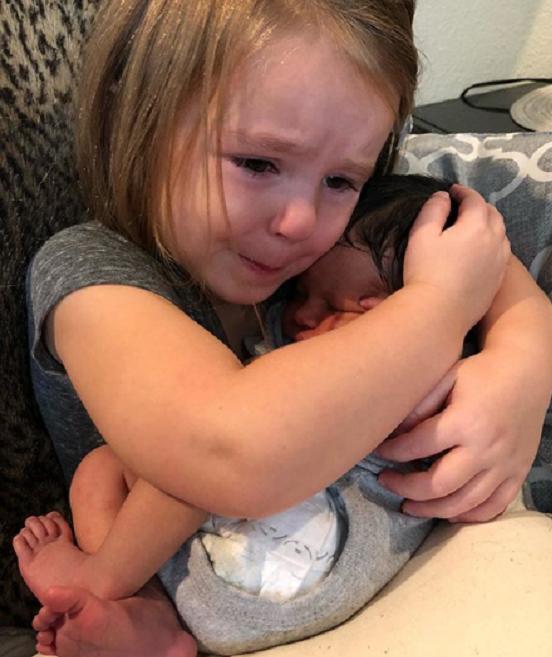 I'm sure that many of you who are reading this will be able to identify with how she was feeling. There is something very touching about holding a newborn in your arms for the first time.
Fortunately, Bree was taking the video when everyone noticed how emotional Tiffany was getting. It is a beautiful sight to behold.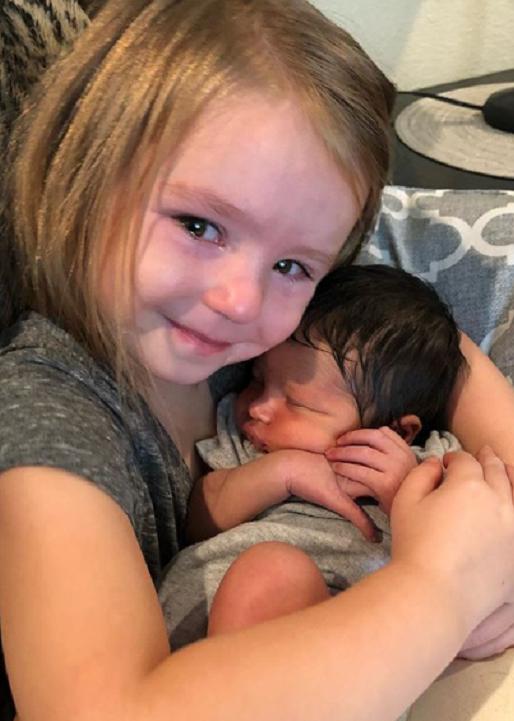 "What do you love about her?" Bree asked Tiffany. The little girl simply whispers, "I love everything about her."
I'm not crying, you're crying.
Bree knew that she was capturing something touching so she uploaded the video to Instagram and it went viral.
"WARNING: you may tear up… This is what happens when you meet your new baby cousin for the first time and your emotions get the best of you!" Bree wrote.
Check out this video and picture and you may just tear up yourself!