There are many sports out there and each of them has something unique that they bring to the arena. Even though that is the case, however, they all have something very similar in common. In order for a sport to be enjoyable, it must be played by somebody with a lot of talent. That is true of any sport but it is especially true in gymnastics.
The amount of strength, coordination, and flexibility that is necessary for gymnastics is off the chart. Nobody knows this better than Katelyn Ohashi, a UCLA gymnast that is quickly making a name for herself. She is so talented at what she does that she actually makes it look easy. She managed to earn perfect 10 scores in 2018 and 2019 with those videos going viral. She is at it again and you have got to see it to believe it.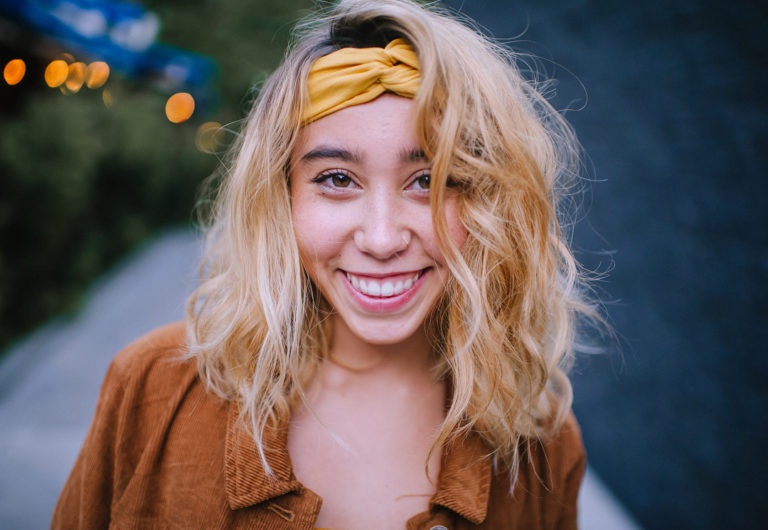 At 21 years of age, she is a UCLA senior and is set to graduate this year. During her Pac-12 career, she managed to accumulate 11 perfect 10s and she is so good, nobody is surprised with her success. She was competing during the 2019 Pac-12 Women's Gymnastics Championships and managed to do it again.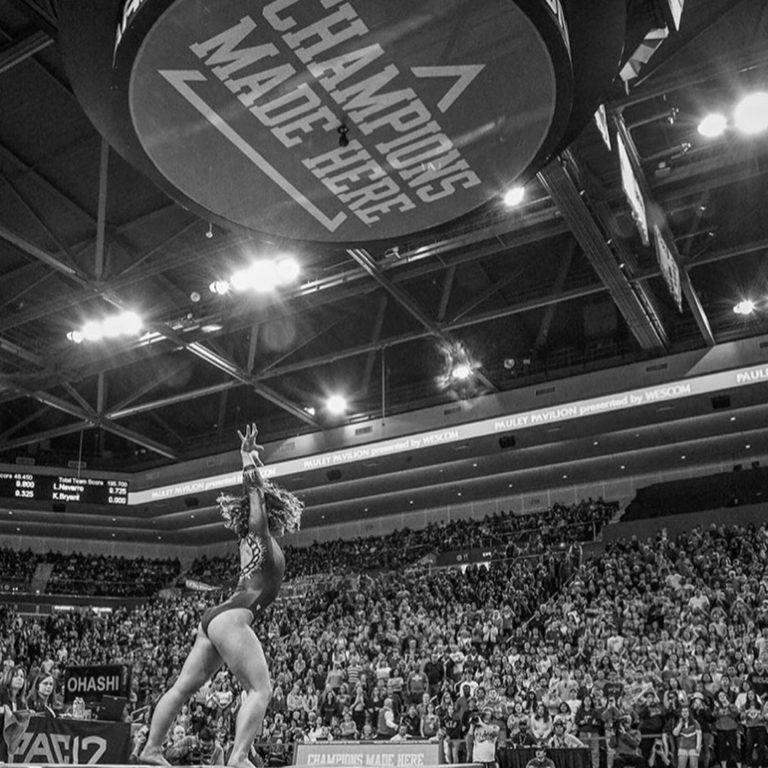 You might notice that the choreography is similar to what she did in the opening show of the season but there is different music this time.
The judges and the fans were treated to Tina Turner singing 'Proud Mary' While Valorie Kondos, her coach was watching from the sidelines.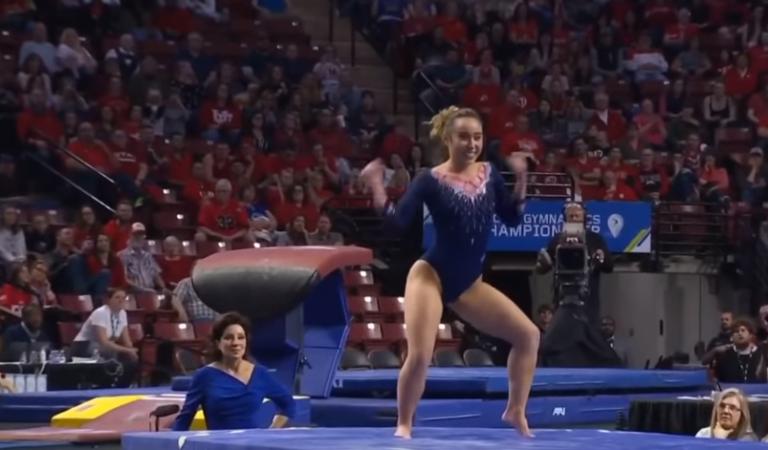 She has so much confidence that it is almost as if she knows she is going to nail every jump, split and spin. She just can't seem to stop smiling.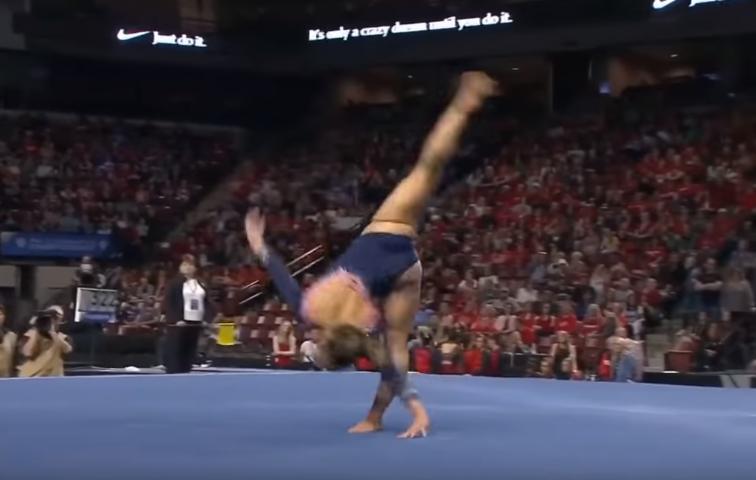 You can tell that she really enjoys what she's doing and the commentators were saying the same thing.
Even her teammates were enjoying the show and there is no doubt they were inspired by her moves.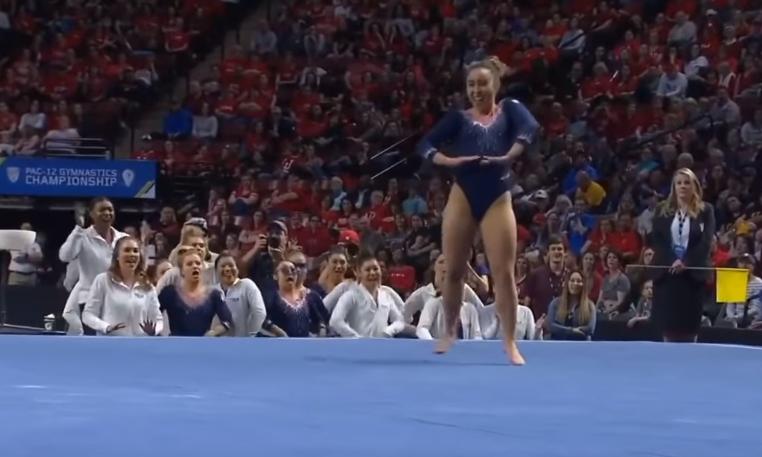 It's hard to believe that a human could have this much energy and her flexibility is second to none. If anybody else were to attempt a split in this way, they probably would be heading straight to the hospital.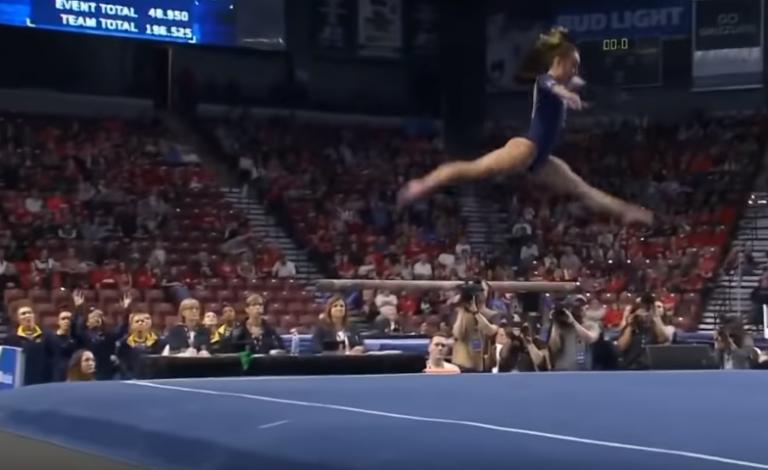 Katelyn did not disappoint and even though her Pac-12 career is coming to a close, we are sure that we are going to be seeing a lot more of her as a gymnast in the future.
You can watch her incredible routine in this video: