It seems as if the death of somebody famous touches people on a very deep level. Although we may not know them personally, we often know their work and we may have that type of contact with them on a regular or perhaps even a daily basis. That is the case with Kate Spade, a designer of clothing, shoes, and jewelry. She was found this morning at 10:20 AM EST in her Park Avenue apartment; apparently as a result of suicide.
Kate Spade was only 55 years old when she took her own life. She was discovered in the apartment by her housekeeper according to law enforcement officials. It is unknown at this time why she would have committed suicide but it is taking the fashion world and many who have enjoyed her line of accessories by complete surprise.
In 1993, Kate started the handbag collection that she is well known for with her husband, Andy Spade. It was only three years later, in 1996 that the first store was opened in New York. Now that 20 years have passed, there are over 300 different branches of that store open around the world.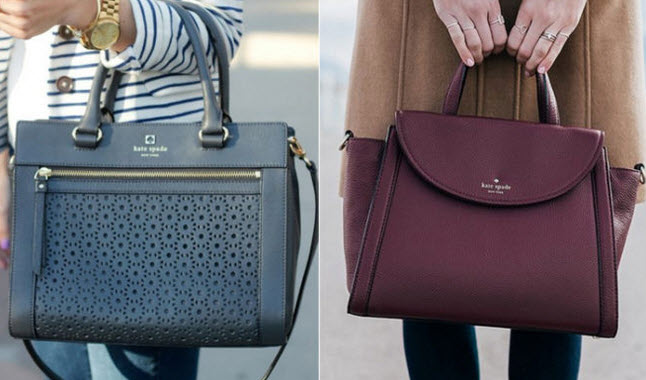 The bags that were put out by Kate Spade are rather distinctive, especially because of the logo. You can often see it as a playing card on the accessories that she designs. The playing guard is a reference to her surname, Spade. They often have rather colorful and bright patterns and it has become the hallmark of many of their products.
In 2007, she sold her namesake brand to a rival designer, Coach. It was a deal that was well known throughout the fashion industry, as Coach purchased the brand for $2.4 billion.
The fact that she sold the brand did not stop the business from going forward. A separate venture, Francis Valentine, was established as the namesake of one of their daughters. She then changed her name legally to Kate Valentine, as Valentine was her grandfather's middle name. She did so in order to separate the worlds and the designs from each other.
The death was listed by the New York Police Department using her birth name of Catherine Noel Brosnahan. There have been many tributes to her work since her passing, including this one from Chelsea Clinton.
My grandmother gave me my first Kate Spade bag when I was in college. I still have it. Holding Kate's family, friends and loved ones in my heart.

— Chelsea Clinton (@ChelseaClinton) June 5, 2018