Have you ever been to a concert and months or perhaps even years later, you wish that you could do it all over again? Many of us have had that experience and on rare occasions, we have been able to fulfill that desire and see a concert that we never thought would make the rounds a second time. If you feel that way about the Spice Girls, you should prepare to get excited right now.
As it turns out, the Spice Girls are not only getting back together, they are going to be doing a reunion tour in both United States and the UK! You read that right, their former manager, Simon Fuller, got together with Melanie C, Emma Bunton, Geri Halliwell, Mel B and Victoria Beckham and according to inside sources, things went rather well. They are now planning their reunion tour and I don't know about you, but I'm feeling all giddy inside.
The reunion tour is going to take a while to put together but it is going to start touring the world in the latter half of summer. It seems as if they are going to start touring England first and then eventually they will head over to the United States.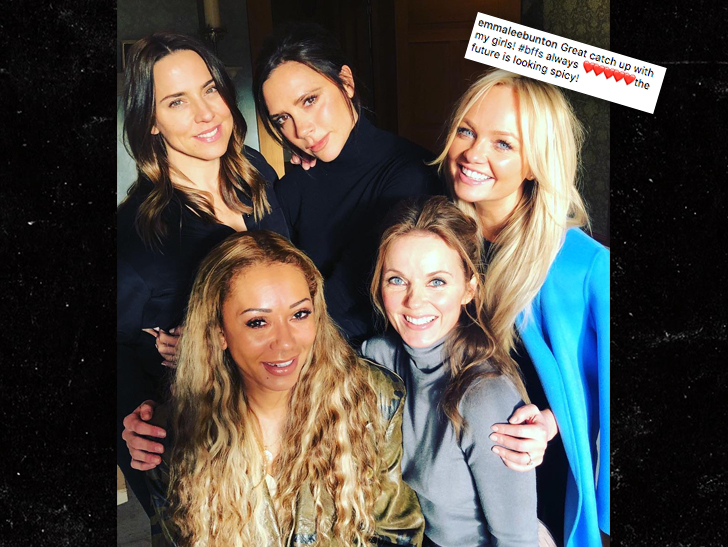 The talk of a reunion tour is enough to get any Spice Girls fan excited but if you are expecting some new music, you might be a little bit disappointed. At this time, they are not planning on writing any new music but you never know what could happen once they start touring.
Simon Fuller is well known because he is the mastermind behind American Idol but he is going to still manage the group during this tour for old times sake. According to him, he enjoys being around the group and the girls.
Something else that you might find interesting is the fact that there are some merchandising opportunities that may come up as a result of the tour as well. The entire thing is still in the initial phases of planning but it looks as if it is a go for summer.
Are you ready to see the Spice Girls reunion tour? Share this post on Facebook