Since the dawn of time, parents have struggled to talk to their children and at times, it may seem practically impossible to do so. Many people refer to it as a generation gap, and I'm sure that you will agree. The differences that do exist from one generation to another can make it difficult to communicate.
When we are young, it seems as if we can understand everything that they say but ask any parent and they will tell you, children don't always "get it." That doesn't mean that we stop communicating, and we may even try to communicate more. Sometimes, it takes a willing spirit more than anything else. When two people have a true desire to speak to each other, they are going to find a way to do it. Of course, the way they do it may differ from one person to another.
In the modern world, it is not only face-to-face communication that is taking place between children and their parents, they use electronic means as well. These new technologies have given rise to some rather interesting conversations, and we get to be privy to them. When you see how these parents are trying to talk with their children, you will recognize that there is still a lot to be said for speaking face-to-face.
Here are 20 of the funniest text messages you will ever see:
1. When your great aunt just died and your mom thinks it's funny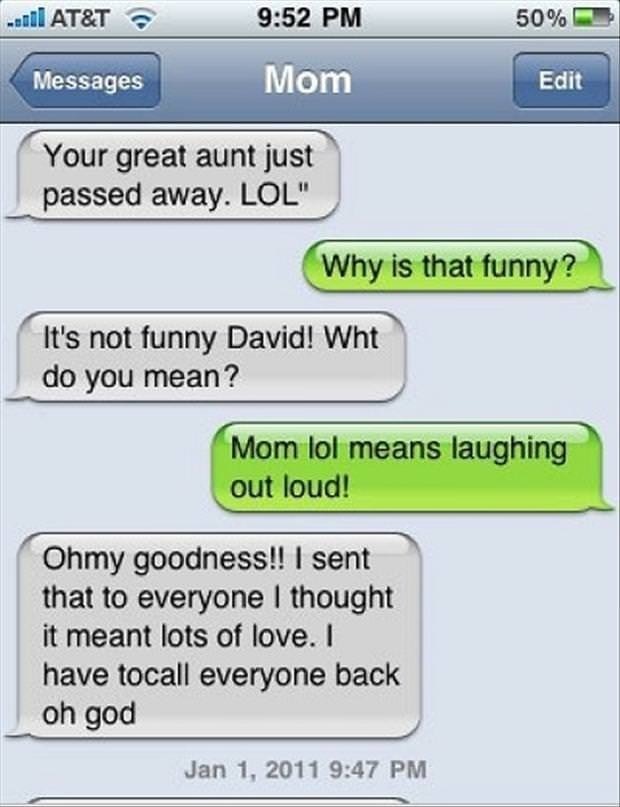 2. Blame the camera

3. Don't even try to hashtag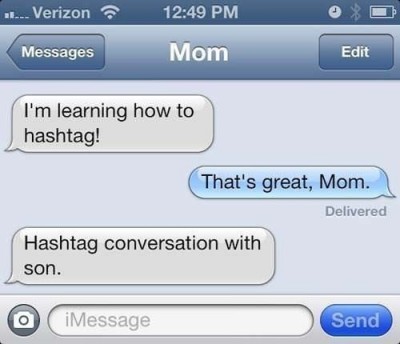 4. Do you want to repeat that?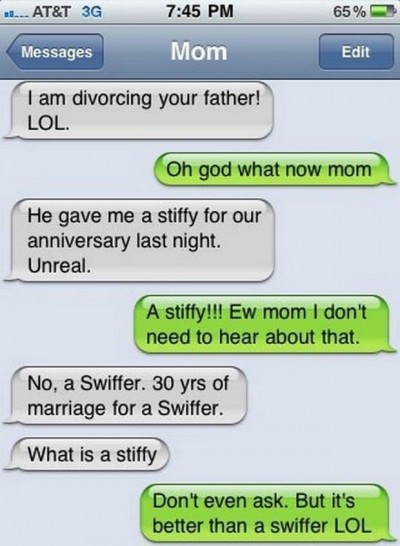 5. I think he might be in a meeting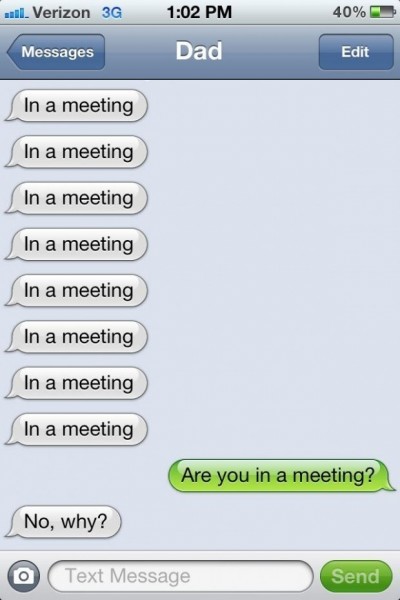 6. Voice texting old school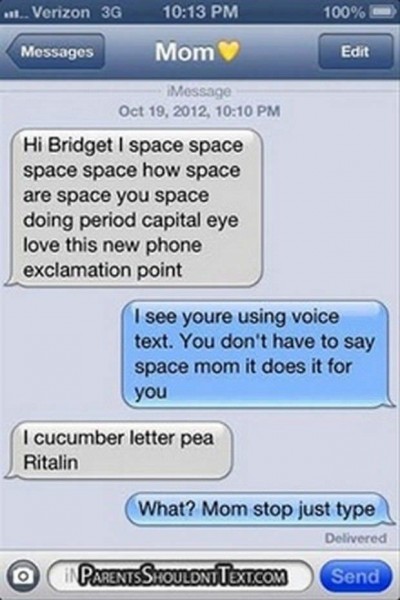 7. And they never learn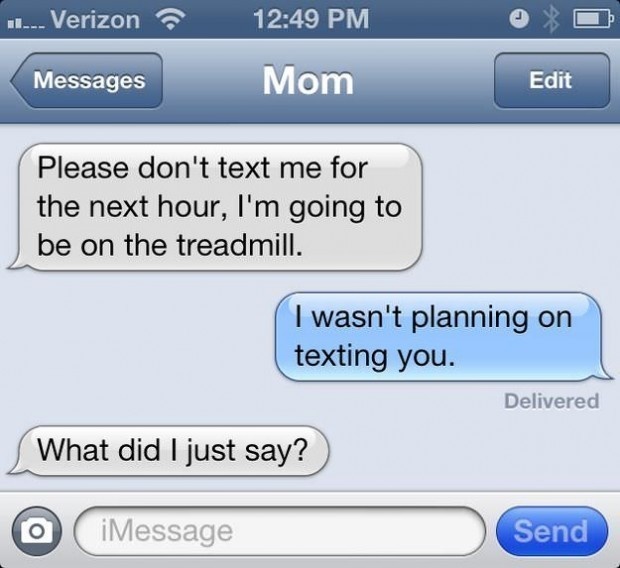 8. Mothers will be mothers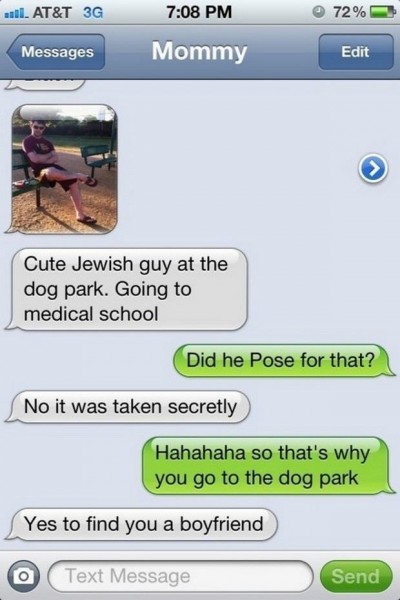 9. Stop using acronyms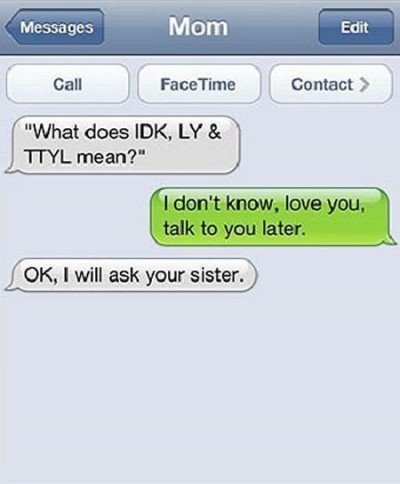 10. We need to set some boundaries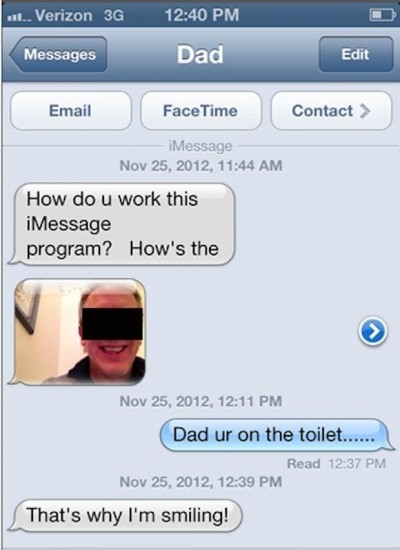 11. Spellcheck is an interesting thing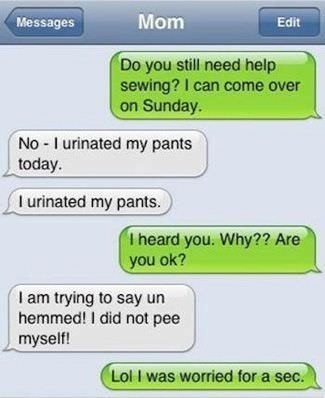 12. We could all use an imaginary friend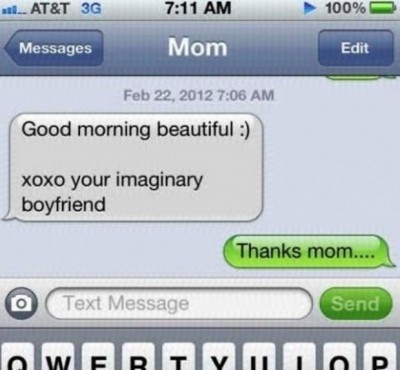 13. Don't you work for Google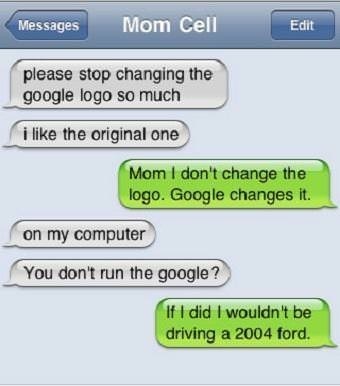 14. The moth is coming to get you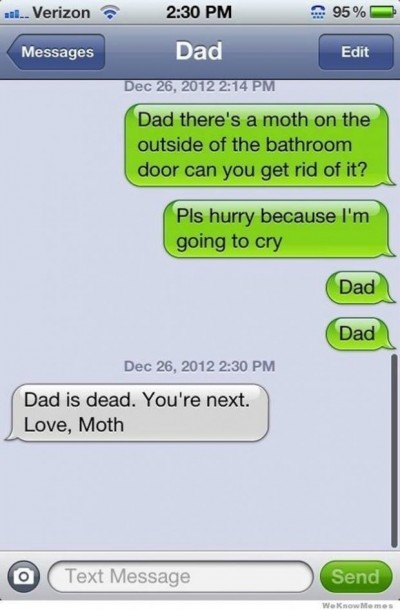 15. You want some lightly fried fish fillets?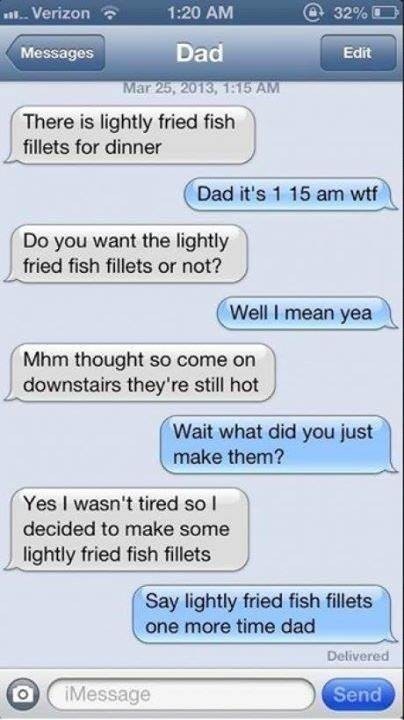 16. Stop using acronyms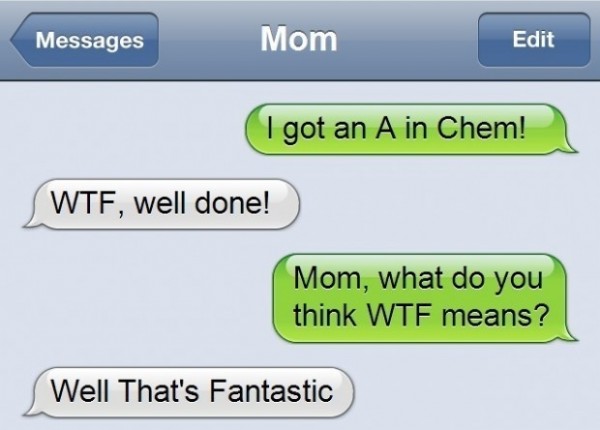 17. Just thought I'd check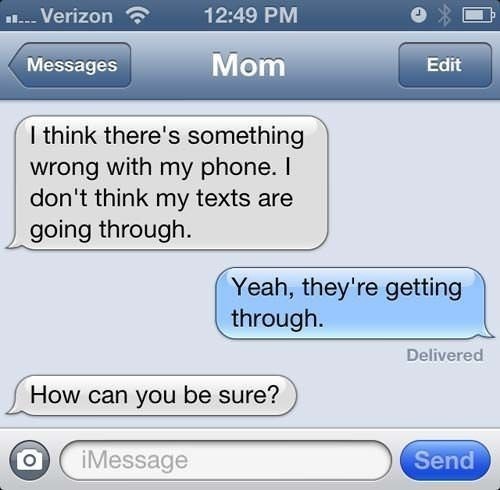 18. Nothing like the love of a mother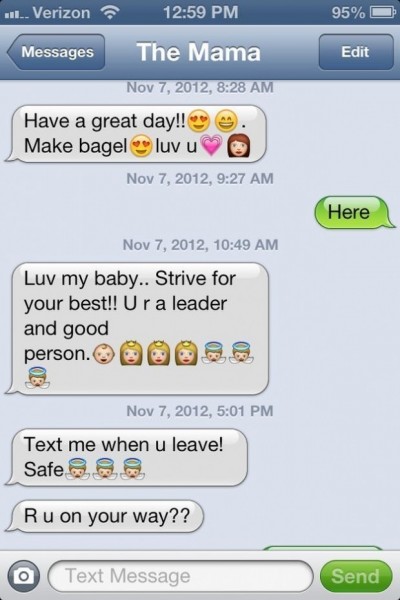 19. I'm not sure if he will get this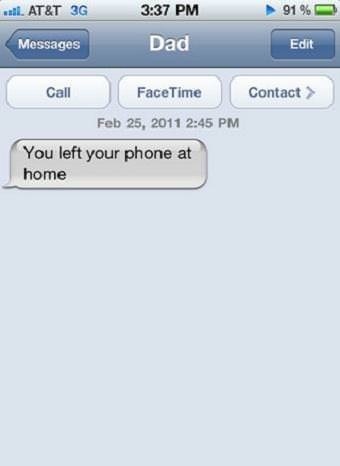 20. Always a jokester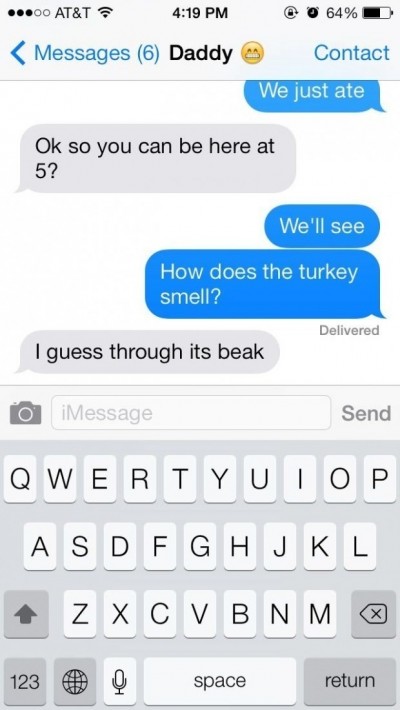 Be sure to share this with your friends on Facebook